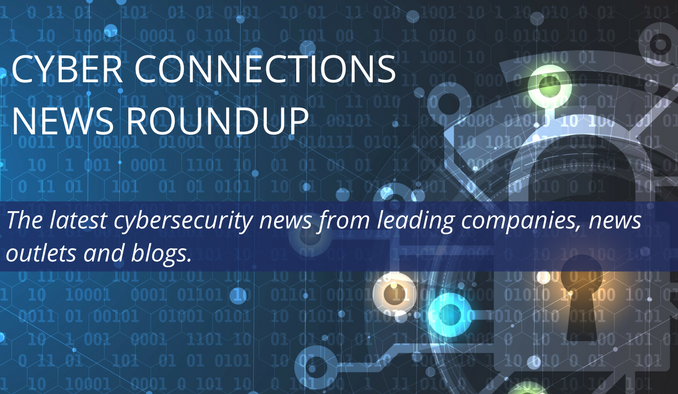 Get the latest cybersecurity news from leading companies, news outlets and blogs.
Cyber Connections News Roundup is a bi-weekly brief of online links to news stories and commentary of interest to the cybersecurity community, delivered on the second and fourth Tuesday of each month. Articles are selected for their newsworthiness, timeliness, potential impact, and reach.
May 31
Russian Invasion of Ukraine Reveals Future of AI and Automation in Warfare
According to an article on www.fedscoop.com, Russia's ongoing invasion of Ukraine is offering national security experts a view into the future of artificial intelligence and automation in modern warfare. Although much of the destruction has been the result of conventional military systems, the use of unmanned systems, remotely piloted systems and autonomous systems has caught the attention of military experts. For example, experts believe that the effective use of unmanned systems operating in this conflict suggest the use of artificial intelligence. Read more.
Car Hacking Is Emerging as a Global Threat
A recent article on https://punchng.com examines the emergence of car hacking, made possible when someone takes control of a car's computer system remotely over the internet through Bluetooth pairing or physical access to connectors and ports. With modern technology, carjacking, jamming, cloning key fobs, defeating immobilizers and scanners are different methods used by hackers to steal someone else's car. The article describes a vulnerability in some Honda and Acura models that allows hackers to unlock the cars and start the engines wirelessly. Read more.
Somerset County, New Jersey Victim of Ransomware Attack
Somerset County, New Jersey fell victim to a ransomware attack that forced officials to switch off their computers and set up temporary Gmail accounts so the public could contact key agencies such as the health, emergency and sheriff's departments. According to a recent report on www.cnn.com, the hacking incident in the central New Jersey County began on May 24 and disrupted services that rely on the county's databases, including accessing land and probate records. It was unclear who was responsible for the hack, which remains under investigation. Read more.
Verizon's 2022 Data Breach Report Shows Increase in Ransomware Breaches
The Verizon 2022 Data Breach Report is out and among the key takeaways for this year ransomware has continued its upward trend with an almost 13% increase (for a total of 25% of breaches)—a rise as big as the past five years combined. Supply chain was involved in 61% of incidents this year. The report also found that error continues to be a dominant trend and is responsible for 14% of breaches. This finding is heavily influenced by misconfigured cloud storage. The human element continues to drive breaches. This year, 82% of breaches involved the human element. Read more.
Ransomware Attacks are Higher than Ever
According to a recent report on www.washingtonpost.com, a group of top cyber experts that released a task force report one year ago laying out 48 detailed recommendations to combat ransomware attacks today report that these attacks are as high as ever, with victims paying over $600 million in payments in 2021. Ransomware payments by victims spiked 70 percent in 2021 over the previous year's levels. Although government and industry have devoted resources to combating ransomware during the past year, data suggests ransomware attacks have held steady or are increasing and many of the likeliest victims, including schools and small businesses, are no better protected than they were one year ago. Read more.