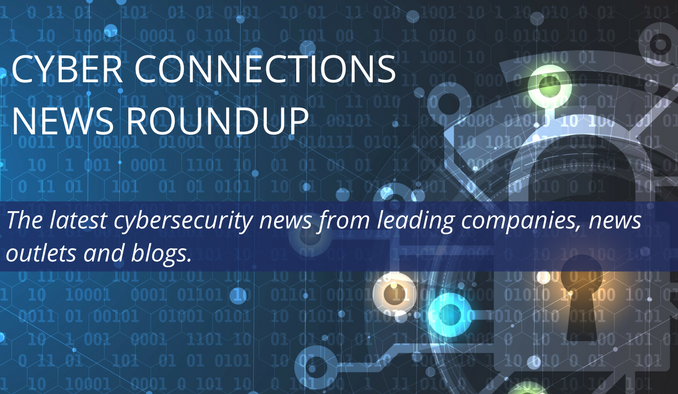 Get the latest cybersecurity news from leading companies, news outlets and blogs.
Cyber Connections News Roundup is a bi-weekly brief of online links to news stories and commentary of interest to the cybersecurity community, delivered on the second and fourth Tuesday of each month. Articles are selected for their newsworthiness, timeliness, potential impact, and reach.
May 3
Stormous Claims Credit for Recent Ransomware Attack on Coca-Cola
A recent report on www.securityboulevard.com claims that a recent ransomware attack Coca-Cola in Brazil was perpetrated by the ransomware group Stormous, a Russian-affiliated threat actor. The group, active since 2021, recently announced its support for the Russian government and its intention to attack Ukrainian government institutions, according to the article. Stormous said it had hacked some of the company's servers and passed a large amount of data inside them without their knowledge, and we want to sell it to someone else. Read more.
Opening Twitter's Algorithms to the Public Exposes the Company to Risk
Upon striking a deal to buy Twitter for $44 billion on April 25, Tesla's Elon Musk suggested that he will make Twitter's algorithms available to the public. According to a recent article on www.cyberscoop.com, sharing Twitter's code doesn't necessarily pose a cybersecurity threat, but exposing code does expose potential vulnerabilities that criminals and disinformation operators can use to sow havoc. The idea of open sourcing code means that both good and bad actors can inspect it. We don't know yet what code Musk plans to make available, but we do know that every nation-state hackers will be eager to find out. Read more.
New Survey Shows the Many Companies Focus on Role of Hardware in Cybersecurity
A recent article on www.forbes.com highlights the findings of a recent Ponemon Institute survey commissioned by Intel to examine trends in cybersecurity budgets and how organizations are allocating that money to try and stay a step ahead of attackers. In the survey Ponemon found that 36% of respondents say they have adopted hardware-assisted security solutions and another 47% of respondents say their organizations will adopt these solutions in the next six months (24%) or 12 months (23%). Of those same 36% of respondents using hardware-assisted security solutions, 85% say hardware and/or firmware-based security is a high or very high priority in their organization. Read more.
Department of Energy Invests $12 Million In New Cybersecurity Research Projects
According to a recent report on www.scmagazine.com, the Department of Energy is funding behind six university-led cybersecurity research projects that look for innovative ways to securely build or design the nation's next generation of energy systems. According to the Department of Energy, each of the six projects will receive approximately $2 million and features a university team leading the effort alongside other academic, non-profit and private sector partners. Three of the projects will focus on artificial intelligence solutions that can automate parts of the cybersecurity operations for energy systems. The universities involved include Florida International University, North Carolina State University, the University of North Carolina, Iowa State University, University of Texas El Paso, Texas A&M, Rutgers University, Oregon State University, New York University, University of Arkansas, Illinois Institute of Technology, Virginia Tech, and University of Michigan-Dearborn. Read more.
U.S. Cyber Command Awards Massive Contract to Conduct Cyber Operations Abroad
U.S. Cyber Command has awarded a nearly $60 million contract to Sealing Technologies to provide equipment to conduct defensive cyber operations abroad on the networks of partner nations, according to a recent article on www.fedscoop.com. The contract is for hunt-forward operations, which involve physically sending defensively-oriented cyber protection teams from the Cyber National Mission Force to foreign nations to hunt for threats on their networks at the invitation of host nations. Sealing Technologies' prototyped solution will support automated deployments, configurations and data flows for cyber ops. It is modular in self-contained units that can be carried on commercial aircraft, according to the company. Read more.