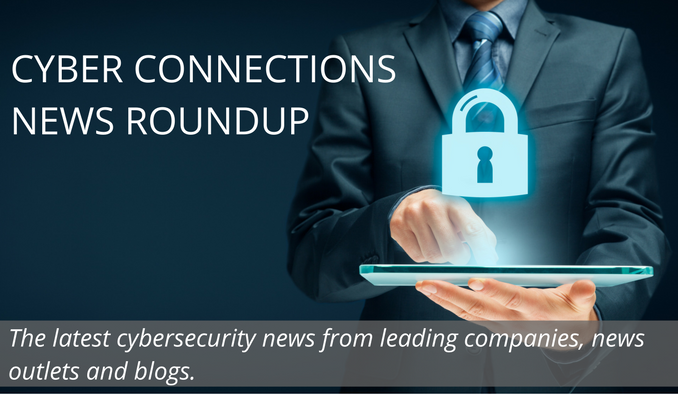 Get the latest cybersecurity news from leading companies, news outlets and blogs.
Cyber Connections News Roundup is a bi-weekly brief of online links to news stories and commentary of interest to the cybersecurity community, delivered on the second and fourth Tuesday of each month. Articles are selected for their newsworthiness, timeliness, potential impact, and reach.
May 17
First Six HCBUs to Receive IBM Cybersecurity Leadership Centers
According to a recent report on www.voanews.com, six historically Black universities (HBCUs) in five Southern states will be getting the first IBM Cybersecurity Leadership Centers aimed at training underrepresented communities, the company said. The schools are Xavier University of Louisiana, that state's Southern University System, North Carolina A&T, South Carolina State, Clark Atlanta and Morgan State universities. The centers will give students, staff, and faculty access to modern technology, resources, and skills development, as well as further enhance ongoing activities on several key areas, including cybersecurity, data science analytics, cloud computing, IOT, blockchain, design thinking, quantum computing, and artificial intelligence. IBM first announced its pledge to partner with HBCUs in 2021. Read more.
Maryland Governor Hogan Signs Cybersecurity Legislation to Bolster Resources and Assistance
Maryland Governor Larry Hogan last week signed measures to strengthen cybersecurity in state and local governments in the State after lawmakers approved legislation earlier in the year to protect vital systems against cyberattacks. According to a report on www.washingtonpost.com, one of the measures aims to help local governments, school systems and health departments work with more resources and assistance from the Maryland Emergency Management Agency to improve cybersecurity. The bipartisan legislation calls for roughly $570 million in cybersecurity and information technology upgrades. That includes about $200 million for cybersecurity and nearly $334 million for information technology development projects. Read more.
Microsoft Introduces New and Expanded Security Service
Microsoft recently announced that it is offering new and expanded services for security under a new service category, Microsoft Security Experts, according to the company. Security Experts includes three new managed services—Microsoft Defender Experts for Hunting, Microsoft Defender Experts for extended detection and response (XDR), Microsoft Security Services for Enterprise—as well as two existing services, Microsoft Security Experts for Modernization, and Microsoft Security Experts for Incident Response. Read more.
Costa Rica Declares State of Emergency Over Ransomware Attack
According to a recent article on www.nbcnews.com, hackers crippled computer networks across multiple government agencies in Costa Rica, including the Finance Ministry. As a result, Costa Rica has declared a state of emergency. The official declaration, published on a government website Wednesday, said that the attack was "unprecedented in the country" and that it interrupted the country's tax collection and exposed citizens' personal information. The hackers initially broke into the Finance Ministry on April 12, it said. They were able to spread to other agencies, including the Ministry of Science, Technology and Telecommunications and the National Meteorological Institute. Read more.
SEC Bolsters Crypto Unit to Combat Rising Fraud
According to a recent article on www.cyberscoop.com, hackers have defrauded more than $1 billion from cryptocurrency investors to date this year. As a result of  rise in fraud, the U.S. Securities and Exchange Commission has announced that it is going to double its staff working to resources to combat the rise in fraud. The bolstered Crypto Assets and Cyber Unit will be at the forefront of protecting investors and ensuring fair and orderly markets in the face of these critical challenges. The unit has brought more than 80 proceedings against companies and individuals in relation to fraudulent and unregistered crypto asset offerings and platforms, according to an SEC press release. Read more.