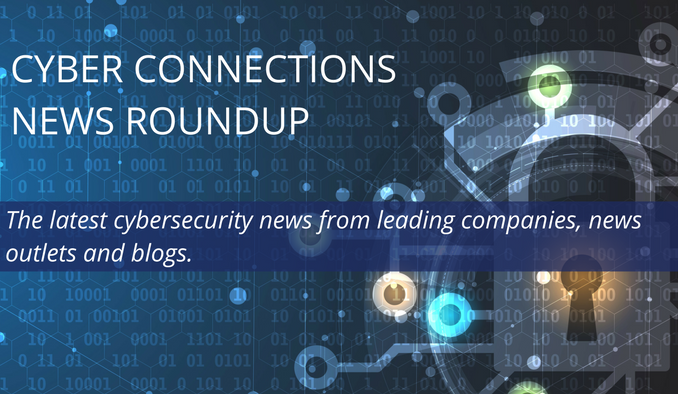 Get the latest cybersecurity news from leading companies, news outlets and blogs.
Cyber Connections News Roundup is a bi-weekly brief of online links to news stories and commentary of interest to the cybersecurity community, delivered on the second and fourth Tuesday of each month. Articles are selected for their newsworthiness, timeliness, potential impact, and reach.
February 8
Athletes Using Burner Phones in Beijing Due to Cybersecurity Concerns
The FBI has encouraged U.S. Olympic Athletes to use burner phones (inexpensive phones that can be destroyed) while competing in the Winter Olympics, according to a recent article on www.wect.com. The FBI released a statement last week encouraging Olympians to leave their phones and bring burner phones to Beijing, China because of cybersecurity concerns. The FBI says the agency tracked over 450 million cyber-related incidents during the 2020 games, but none were successful, thanks to cybersecurity measures put in place ahead of time. According to the article, the U.S. Olympic and Paralympic Committee provided new phones and numbers to athletes leaving for China. Read more.
Microsoft Reveals Russia's Ukraine Hacking Campaign Tactics
Microsoft on Feb. 4 revealed some of the techniques adopted by the Russia-based Gamaredon hacking group to facilitate cyber espionage attacks aimed at several entities in Ukraine over the past six months, according to a report on https://thehackernews.com. The attacks are said to have singled out government, military, non-government organizations (NGO), judiciary, law enforcement, and non-profit organizations with the main goal of exfiltrating sensitive information, maintaining access, and leveraging it to move laterally into related organizations. Microsoft's Threat Intelligence Center (MSTIC) is tracking the events. Read more.
DHS Creates Cybersecurity Review Board
The Department of Homeland Security recently announced the creation of a new Cyber Safety Review Board. According to a report on www.federaltimes.com, the new body will have public and private sector experts examine significant hacking incidents and recommend improvements. The board is modeled after the National Transportation Safety Board, which reviews plane crashes and other major accidents, and was mandated by an executive order President Joe Biden signed last May. Read more.
White House Zero-Trust Strategy Revealed
The White House on Jan. 26 published a final version of its zero-trust architecture strategy, which is intended to substantially improve the cybersecurity of government agency systems by 2024. According to an article on www.fedscoop.com, the document includes a new enhanced focus on multi-factor authentication, a requirement that departments move towards encrypting all DNS requests and HTTP traffic and begin to segment their network perimeters into separate isolated environments. Within 60 days of the memorandum being issued, agencies must incorporate the additional requirements identified in the document and submit an implementation plan for fiscal 2022-2024 to OMB and CISA for review. Read more.
An Emerging Remedy to Hospitals Hit by Ransomware
Ransomware threats to hospitals threaten public health, the economy, and our ability to lead normal lives, according to a recent article on www.wsj.com. The problem, too big for federal and local governments to solve alone, requires a radical shift in how we think about cybersecurity. A new model, Secure Access Service Edge, offers an affordable way for smaller organizations to set up an efficient and secure network without having to commit to hardware or IT specialists they can't afford. Like Software as a Service, this model allows organizations to access applications online rather than buying, installing, and managing expensive software. Read more.