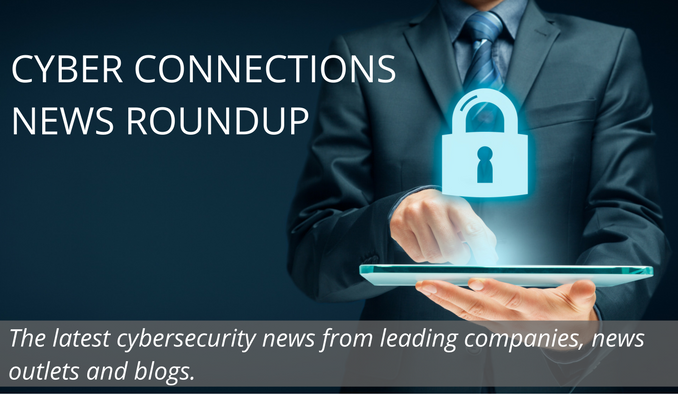 Get the latest cybersecurity news from leading companies, news outlets and blogs.
Cyber Connections News Roundup is a bi-weekly brief of online links to news stories and commentary of interest to the cybersecurity community, delivered on the second and fourth Tuesday of each month. Articles are selected for their newsworthiness, timeliness, potential impact, and reach.
February 22
Super Bowl Crypto Ad Stirs Cybersecurity Debate
According to a recent article on https://readme.security, a Super Bowl ad from cryptocurrency platform Coinbase featuring a bouncing QR code stirred a debate within the cybersecurity community. The controversial part of the ad had nothing to do with cryptocurrency. Instead, it was the company's decision to display a simple QR code that might convince Super Bowl viewers to scan questionable QR codes could take them to malicious web pages. "There's always potential for mischief with something like this," said UMGC's Jesse Varsalone, associate professor for computer networks and cybersecurity. Varsalone pointed out that some services allow people to access their accounts with little more than a QR code. Read more.
DOJ Warns Companies to Boost Cybersecurity Amid Russia Tensions
A recent report on https://abcnews.go.com warns companies in the U.S. and abroad to shore up their cybersecurity defenses amid a potential Russian invasion of Ukraine. Deputy Attorney General Lisa Monaco issued the warning on Feb. 17. "Given the very high tensions that we are experiencing, companies of any size and of all sizes would be foolish not to be preparing right now as we speak," she said. Her warning comes on the heels of other U.S. agencies warning earlier last week of a cyberattack happening at the same time as a potential Russian invasion of Ukraine. Read more.
New Players Emerge on Cybersecurity Threat Landscape
According to an article on www.zdnet.com, new countries are investing in cyber-intrusion campaigns and existing state-backed attack groups are taking advantage of the rise in cloud application adoption. Citing Crowdstrike's 2022 Global Threat Report, the article goes on to say that the cyber threat landscape has evolved to include the rise of new countries engaging in offensive cyber operations, including Turkey and Colombia. As an example, the report discusses a Turkish-based hacking group, dubbed Cosmic Wolf by researchers, which targeted data of an unspecified victim stored within an Amazon Web Services (AWS) cloud environment in April 2021. Read more.
Metaverse Is Ripe for Cybersecurity Threats
An article on www.venturebeat.com examines how the "metaverse," the much-talked-about and somewhat hazy concept of networked 3D virtual worlds focused on social connection, is ushering in a host of cybersecurity concerns, from common cybersecurity issues like phishing to a rise in scams related to non-fungible tokens (NFTs), cryptocurrency wallets, vulnerable virtual reality devices, and a rise in blockchain scams. The largest concern, according to the article, may center on data privacy and security, as the demand for user data is most likely to grow with the Metaverse. Read more.
Experts Look Rise in Romance Scams
According to a recent article on www.cyberscoop.com, the Federal Trade Commission reports that online romance scams continued to grow in 2021, and cryptocurrency payments now represent a big chunk of the money lost. Complaints about romance scams totaled $547 million overall last year, up about 80 percent from the $307 million reported to the FTC in 2020. Of that total, $139 million in reported losses came from cryptocurrency transactions. Victims are led to believe their new online companion is a successful investor who, before long, offers investment opportunities that involve foreign exchange (forex) trading or cryptocurrency. Read more.