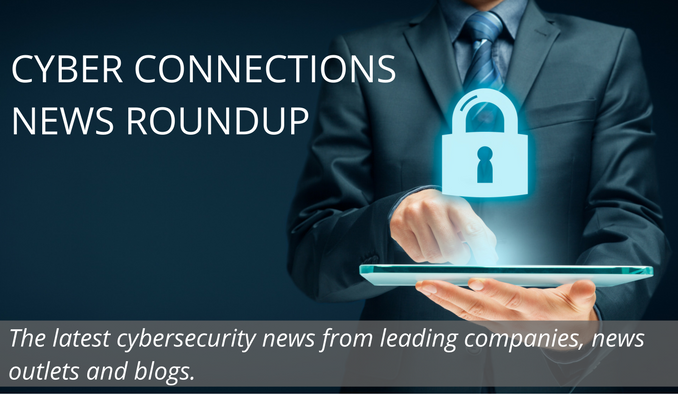 Get the latest cybersecurity news from leading companies, news outlets and blogs.
Cyber Connections News Roundup is a bi-weekly brief of online links to news stories and commentary of interest to the cybersecurity community, delivered on the second and fourth Tuesday of each month. Articles are selected for their newsworthiness, timeliness, potential impact, and reach.
January 25
FBI Warns that QR Codes Are Under Attack
QR codes, that square, scannable bar codes that are key to contactless transactions, are under attack by cyber criminals, according to a recent report on www.threatpost.com. The FBI, according to the article, is warning that cybercriminals are capitalizing on lax security to steal data and money, and drop malware. QR codes are easily tampered with and can be used to direct victims to malicious sites, the FBI warned in an alert. Read more.
Kronos Customers Scramble to Recover from December Ransomware Attack
According to a recent article on www.morningbrew.com, many companies impacted by the ransomware attack on the Ultimate Kronos Group's payroll, time and attendance management platform are still recovering. The attack last December that affected 2,000 clients that depend on the Kronos Private Cloud (KPC) left many with no alternative plans to process time and attendance data for payroll processing, and to manage schedules and  other operations. Read more.
Red Cross Cyberattack Impacts Work to Reunite Families
A cyberattack compromised personal and confidential data on more than half a million people helped by at least 60 Red Cross and Red Crescent organizations around the world, according to a recent report on www.cyberscoop.com. The International Committee of the Red Cross said that the hack compromised personal data including names, location and contact information of 515,000 individuals served by the group, including children and detainees. Read more.
NSF Awards $29 Million in Cybersecurity Scholarships
The National Science Foundation, according to a recent article on www.forbes.com, is awarding $29 million to fund hundreds of scholarships at eight universities that will train more cybersecurity professionals. The grants cover a five-year period and will provide $3-4 million in funding to each university. In exchange for receiving a scholarship, students will agree to work in cybersecurity jobs for federal, state, local or tribal governments after their graduation. All the new projects will include efforts to strengthen the recruitment and retention of a diverse student body, helping fulfill NSF's intention to improve the representation of groups historically underrepresented in cybersecurity careers. 
Cybersecurity flaws in the Beijing 2022 App Could Leave Olympians at Risk
According to a recent article on www.dw.com, the Beijing 2022 smartphone app has vulnerabilities that could lead to hacking. Athletes headed to the Beijing Winter Games must keep in line with China's health measures on the My 2022 smartphone app. But inadequate encryption measures within the app can leave Olympians, journalists and sports officials vulnerable to hackers, privacy breaches and surveillance. According to the article, the Dutch Olympic Committee banned its athletes from bringing personal phones and laptops because of surveillance concerns. Read more.