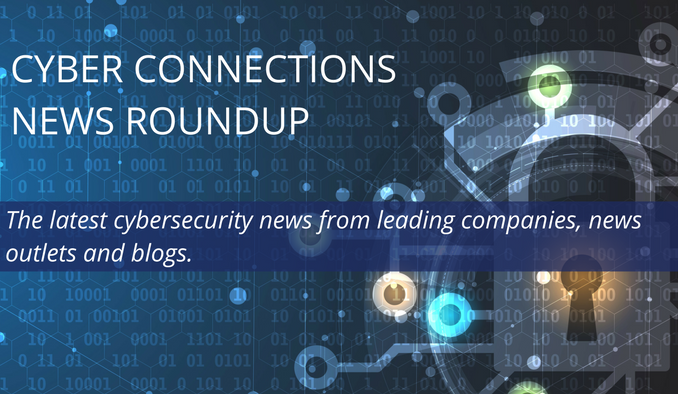 Get the latest cybersecurity news from leading companies, news outlets and blogs.
Cyber Connections News Roundup is a bi-weekly brief of online links to news stories and commentary of interest to the cybersecurity community, delivered on the second and fourth Tuesday of each month. Articles are selected for their newsworthiness, timeliness, potential impact, and reach.
January 11
DoD Launches University Consortium for Cybersecurity
The Department of Defense has launched the University Consortium for Cybersecurity, or UC2, according to a recent report on www.defense.gov. UC2 will facilitate two-way communication between the Secretary of Defense and academia across the U.S. UC2 will work with community colleges and historically Black universities as well as larger research universities. The Center for Secure and Dependable Systems at the University of Idaho, a National Center of Academic Excellence in Cybersecurity, was selected to serve as the UC2 support center. Other organizations represented at the event included the Office of the Undersecretary of Defense for Acquisition and Sustainment, Office of the Deputy Assistant Secretary of Defense for Cyber Policy, and the House Armed Services Committee. Read more.
Cryptocurrency Crime on the Rise in 2021
According to a recent Chainalysis report, cryptocurrency related crime hit a new high in 2021. As reported on www.cyberscoop.com, illicit addresses tracked by Chainalysis received $14 billion in deposits over the course of 2021, almost double the amount they collected in 2020. Chainalysis found it that cryptocurrency-related scams and theft saw the biggest jumps in 2021. Illicit revenue from scams rose by 82% in 2021 to $7.8 billion worth of cryptocurrency. Researchers attribute a large part of the growth to a boom in so-called "rug pulls," a fraud scheme in which developers set up seemingly legitimate cryptocurrency projects with the intent to steal investors' money and disappear. Read more.
FBI Warns of Ransomware Hack Via Mailed USB Drives
According to a recent article on www.cnn.com, an Eastern European cyber criminal group has tried to hack US companies in the transportation, defense and insurance sectors by mailing those organizations malicious USB drives. The companies received a series of fake letters via the US Postal Service and UPS from August to November impersonating the Department of Health and Human Services in some cases, and Amazon in others, according to the FBI. The letters came with a USB stick laced with malicious software. If inserted into a computer, the USB stick could potentially have given the hacking group access to an organization's networks to deploy ransomware. Read more.
Google Acquires Cyber Startup Siemplify
Google has kicked off 2022 by improving its cloud-based and enterprise security with the acquisition of Siemplify, an Israel-based cybersecurity startup that specializes in end-to-end security services for enterprises, referred to as security orchestration, automation and response (SOAR) services. According to a recent report on www.techcrunch.com, Siemplify will be integrated into the Google Cloud Platform, and specifically its Chronicle operation. Read more.
Is Space the Next Cybersecurity Frontier?
According to a recent article on www.scmagazine.com, the "final frontier" is an areas where we can expect to see bad actors preying on organizations that rely on satellite-based connectivity. The satellite internet industry has taken off in the past few years. SpaceX and Amazon, for example, are working to build satellite-based networks that consist of thousands of small, individual satellites, and Boeing plans another 147 broadband satellites. As satellite-based internet access continues to grow, experts predict that cyber criminals will target organizations that rely on satellite-based connectivity to support low-latency activities, such as delivering critical services to remote locations or online gaming, as well as cruises and airlines, pipelines and remote field offices. Read more.