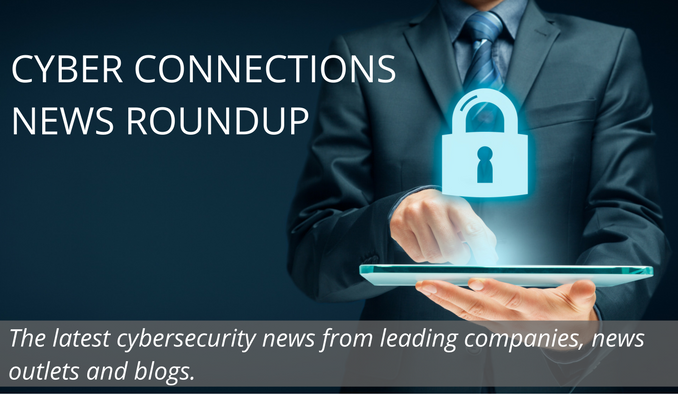 Get the latest cybersecurity news from leading companies, news outlets and blogs.
Cyber Connections News Roundup is a bi-weekly brief of online links to news stories and commentary of interest to the cybersecurity community, delivered on the second and fourth Tuesday of each month. Articles are selected for their newsworthiness, timeliness, potential impact, and reach.
December 28
UMGC Cybersecurity Faculty Experts Make Their Year-end Predictions
We can expect the metaverse to become more vulnerable to attacks. An increase in zero-trust frameworks will help security architects protect cloud and on-site premises. Threat intelligence sharing and cooperative threat hunting activities are on the rise. Innovative attack methods using artificial intelligence will expand the threat landscape. We will see more attacks on the software supply chain. UMGC's Jason Pittman, James Robertson, Valorie King, Philip Chan and Chris Hughes explain why we should keep an eye out for these trends in 2022. Read more.
Majority of Federal Cyber Leaders Say 2021 Executive Order Falls Short
According to a recent article on www.helpnetsecurity.com, 72% of federal cybersecurity leaders say the White House's May 2021 Cybersecurity Executive Order (EO) addresses only a fraction of today's cybersecurity challenges. The article, citing a study from MeriTalk, found that current focus is on the wrong aspects – 77 percent of respondents say their agency is focused on compliance over long-term cyber resilience. The majority of those surveyed believe that their agencies need to better understand the attackers' perspective to build a more proactive defense. Read more.
New Cybersecurity Class is a First for Virginia High School Students
Germanna Community College has teamed with Spotsylvania Schools to create the first dual enrollment program in Cybersecurity in Virginia. According to a recent report on www.washingtonpost.com, the program, which will soon be offered in Fredericksburg City and Stafford County public schools, is funded by a grant from GO Virginia, the state coalition for promoting economic growth and opportunity in high-demand industries. Students come to the Spotsylvania Career and Tech Center from their home high schools every other day for half the day, and they earn credits that will transfer to Germanna or any other Virginia community college.
FTC to Address Increase in Impersonation Fraud
According to a recent announcement, the Federal Trade Commission (FTC) will ramp up its efforts to combat government and business impersonation fraud, a problem that has grown worse during the pandemic. Impersonators use methods of communication to trick their targets into trusting that they are the government or an established business and then trade on this trust to steal their identity or money. The FTC, incorporating new data from the Social Security Administration, has reported that costs have increased 85 percent year-over year, with $2 billion in total losses between October 2020 and September 2021. COVID-specific scam reports have included 12,491 complaints of government impersonation and 8,794 complaints of business impersonation. Read more.
Employee Burnout Presents Cybersecurity Threat
A new report from password manager vendor 1Password found that employee burnout presents a security risk. According to a recent article on www.healthcareitnews.com, workers in virtually every industry are reporting high levels of burnout, which results in employees letting their guards down around security threats. The 1Password report suggests that training alone isn't enough to combat security threats, particularly when employees are not feeling motivated. For example, the report suggests that three times as many burned-out employees as their counterparts say security policies "aren't worth the hassle." Read more.