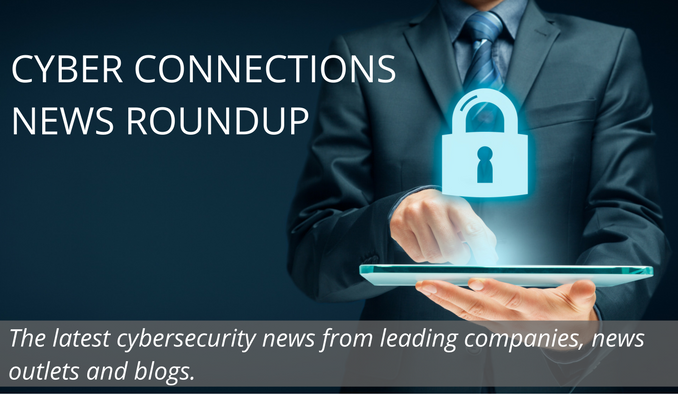 Get the latest cybersecurity news from leading companies, news outlets and blogs.
Cyber Connections News Roundup is a bi-weekly brief of online links to news stories and commentary of interest to the cybersecurity community, delivered on the second and fourth Tuesday of each month. Articles are selected for their newsworthiness, timeliness, potential impact, and reach.
August 24
The Private Sector's Race to Space Poses Cybersecurity Risks
According to a recent article on www.forbes.com, projects like Blue Origin and SpaceX, in which private-sector innovators like Jeff Bezos and Elon Musk are aggressively pursuing space exploration, pose cybersecurity challenges. Making space technology infrastructure and communications secure will require innovative thinking and new partnerships. The main challenges arise from scale, distance and the criticality of systems and equipment functioning. For example, if a hacker penetrates earth-based systems and provides false information to a satellite, it could potentially take out major communications systems globally. Read more.
What Companies Are Getting Wrong About Hiring Cybersecurity Professionals
A recent article on www.zdnet.com examines why and how businesses often make mistakes when hiring cybersecurity professionals, which lead to difficulties recruiting and retaining IT security staff. Why are businesses struggling to fill vacancies when there's a workforce available? Because businesses often don't understand what they're looking for, leading to mistakes when trying to hire. One reason, according to the article, is that the qualifications listed in cybersecurity job ads often exceed the experience necessary to perform the job. The article maintains that it's possible to be highly qualified and highly experienced in cybersecurity without formal qualifications. Read more.
Recent T-Mobile Data Breach Sounds the Alarm for Stringent Notification Laws
According to a recent report on www.cyberscoop.com, T-Mobile announced last week that the total number of accounts that had data stolen in a recent hack has reached approximately 55 million individuals. That total includes an additional 5.3 million subscriber accounts that had addresses, names, dates of birth, and phone numbers accessed, according to the company. T-Mobile also found that the data of 667,000 more accounts of former T-Mobile customers, including their names, phone numbers, addresses and dates of birth, had been accessed. The breach, the fifth the company has suffered since 2018, has drawn the attention of lawmakers and fueled interest on the Hill for more aggressive privacy and data breach notification laws. Read more.
Cooperation Between IT and Business Owners Is Key to Combating Cyber Threats in Financial Sector
A recent article on www.forbes.com argues that deepening the level of cooperation between IT cybersecurity teams and business owners is essential to financial service firms. The responsibility for defending firms against these attacks falls to IT and cybersecurity teams, but they cannot succeed without buy in from the businesses units they serve. IT and security professionals must approach buy in strategically. The article offers three suggestions: Rather than ask for support, help business owners understand how the security platform can help differentiate their product offerings; speak in language they understand; and proactively engage business leaders. Read more.
Maryland DOT Awarded FEMA Port Security Grant to Enhance Cybersecurity
According to a recent press release from the City of Baltimore, the Maryland Department of Transportation Maryland Port Administration (MDOT MPA)  has been awarded $1.6 million in the most recent round of the Federal Emergency Management Agency's (FEMA) Port Security Grant Program. The funding will help solidify cybersecurity and access control policies and initiatives at the Helen Delich Bentley Port of Baltimore's state-owned, public marine terminals. Since 2005, the Port of Baltimore's public terminals have received more than $20 million in the Port Security Grant Program. Over that period, the Port has significantly enhanced its security program by upgrading access control procedures, installing physical security fixtures, and strengthening closed-circuit television. Read more. News Roundup: August 10