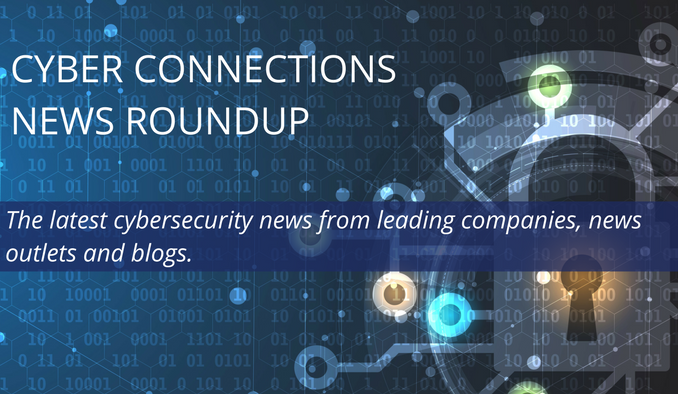 Get the latest cybersecurity news from leading companies, news outlets and blogs.
Cyber Connections News Roundup is a bi-weekly brief of online links to news stories and commentary of interest to the cybersecurity community, delivered on the second and fourth Tuesday of each month. Articles are selected for their newsworthiness, timeliness, potential impact, and reach.
August 10
New Bipartisan Bill Sanctions Countries Involved in Ransomware
According to a recent report on www.thehill.com, Senate Intelligence Committee Vice Chairman Marco Rubio (R-Fla.) and Sen. Dianne Feinstein (D-Calif.) introduced legislation that would sanction countries involved in state-sponsored ransomware attacks. The Sanction and Stop Ransomware Act would impose penalties on nations deemed by the Secretary of State and the Director of National Intelligence to be a state sponsor of ransomware attacks. The legislation would require federal agencies, government contractors and owners and operators of critical infrastructure to report ransomware attacks within 24 hours. Read more.
Israeli Cybersecurity Firm Discovers Amazon Security Flaw
According to a recent article on www.timesofisrael.com, Israeli cybersecurity firm Check Point has uncovered a security flaw in Amazon software that left a door open for bad actors to take control of your Amazon Kindle and hack your Amazon account through an eBook. According to a proof-of-concept attacked developed by Check Point, a hacker could delete all books on the device and could steal the authentication token used to get into an Amazon account. Check Point disclosed the vulnerability to Amazon in February and the company had since closed the security gap in a firmware update in April. The firmware automatically installs to devices that are connected to the internet. Read more.
New CISA Center Aims to Take a Proactive Stance on Attacks
Cybersecurity and Infrastructure Security Director Jen Easterly announced the launch of a cyber defense center, according to a recent report on www.cyberscoop.com. The center aims to foster collaboration before cyberattacks, rather than afterward, between federal agencies, the private sector and state and local governments. The goal of the Joint Cyber Defense Collaborative (JCDC) is to enhance teamwork that often happens after a major incident. Read more.
Cyber Incidents Against K-12 Schools to Rise by 86 Percent
According to the nonprofit Center for Internet Security, the number of cybersecurity incidents aimed at K-12 school systems could jump by 86% in the coming academic year. According to an article on www.edscoop.com, the organization, which operates the Multi-State Information Sharing and Analysis Center, a threat intelligence and cybersecurity advisory operation serving state and local governments, expects that increase based on a rising trend of alerts it has been getting from its members in the academic sector. The projection includes a wide range of attack vectors, including phishing schemes that can lead to ransomware, data theft and other criminal activity. Read more.
Cyber.org Releases K-12 Cybersecurity Learning Standards
According to a recent article on www.hstoday.com, Cyber.org, an organization dedicated to ensuring that K-12 student gain foundational and technical cybersecurity knowledge and skills, has released a set of voluntary K-12 cybersecurity learning standards to be used in schools and districts around the country. As the first national effort to align cybersecurity learning criteria across all 50 states, the new standards will provide students with uniform cybersecurity learning opportunities at each grade level help them prepare for cybersecurity jobs of the future. Read more.