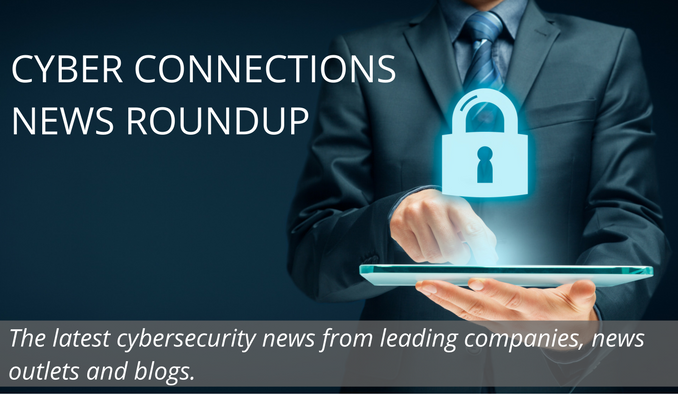 Get the latest cybersecurity news from leading companies, news outlets and blogs.
Cyber Connections News Roundup is a bi-weekly brief of online links to news stories and commentary of interest to the cybersecurity community, delivered on the second and fourth Tuesday of each month. Articles are selected for their newsworthiness, timeliness, potential impact, and reach.
July 27
Keeping the Tokyo Olympics Cyber Safe
Law enforcement and cyber defenders are sounding alarms about possible cybersecurity attacks from Russia or elsewhere hitting the Summer Olympics, according to a recent article on www.washingtonpost.com. The FBI recently warned about the possibility of such an attack, asserting that hackers could disrupt live broadcasts, knock ticketing and other digital systems offline, steal and release athletes' and teams' personal data or even lock up critical Olympics tech and hold it for ransom. The warning comes after Russian hackers targeted the past two Olympic Games, seemingly in retaliation after the International Olympic Committee barred Russian athletes from competing under their country's flag after a humiliating doping investigation. Read more.
House Passes Bipartisan Cybersecurity Bill on the Heels of Major Attacks
On Tuesday, July 20, the House passed five bipartisan cybersecurity bills designed to enhance the nation's cybersecurity following recent major cyberattacks. According to a recent report on www.thehill.com, the package, passed in a 319-105 vote, included measures to fund cybersecurity at the state and local level, bolster reporting requirements and test critical infrastructure. One bill, the State and Local Cybersecurity Act, would establish a grant program to provide $500 million annually to state and local governments over the next five years for cybersecurity needs. Another, the Cybersecurity Vulnerability Remediation Act, would improve the reporting of cybersecurity vulnerabilities. Other bills in the package address critical infrastructure readiness and bulk power system readiness among other issues. Read more.
Cyberattacks Are Looking for Unpatched Software According to Recent Research
A recent article on www.thehindubusinessline.com points to unpatched software vulnerabilities as the root cause of the current rise in cyberattacks. These attacks are looking for publicly disclosed vulnerabilities for which a security update is yet to be installed. According to a recent report by cybersecurity firm Barracuda, which analyzed data from the attacks blocked by their systems over the past two months, Barracuda researchers identified hundreds of thousands of automated scans and attacks per day, with the numbers sometimes spiking into the millions. The data also points towards thousands of scans per day for the recently patched Microsoft and VMware vulnerabilities. Read more.
Seven Recommendations to Prevent Ransomware Attacks
An article on www.forbes.com offers seven tips that companies can use to prevent ransomware attacks. The top three recommendations are as follows: Start with an audit so that you can understand where your security vulnerabilities lie. Second, make sure you have sufficient cyber professionals working for you who are adequately trained. Companies need reliable resources and a staff that is equipped to respond quickly to attacks. Smaller companies can turn to a managed security service providers (MSSP) for round the clock service. And third, make sure you have a recovery action plan in place. If you execute office fire drills, then do the same for a cybersecurity emergency. Read more.
Nearly Half of Education Institutions Were Ransomware Targets Last Year
A recent survey of education IT professionals published by cybersecurity firm Sophos found that nearly half of all education institutions globally were targeted by ransomware in 2020, with 58% of those saying that cyber criminals succeeded in encrypting their data. As reported on www.edscoop.com, the company asked 499 education IT professionals about their organizations' exposure to ransomware, with 44% of respondents saying they had been hit last year. Sophos also found that 33% of the education officials it interviewed said they expected to be victims in the future; 22% said they weren't hit in 2020 and don't expect to fall victim. Read more.