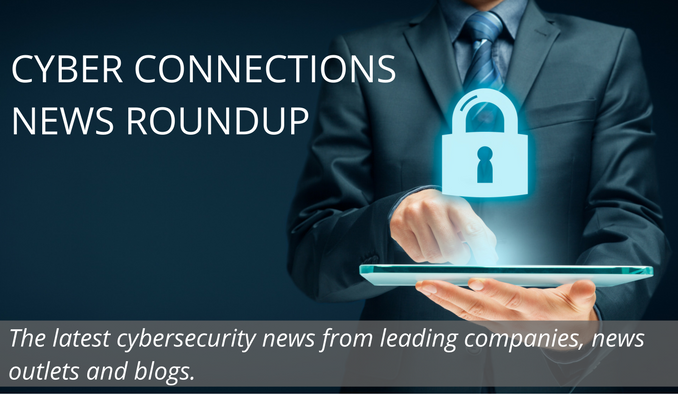 Get the latest cybersecurity news from leading companies, news outlets and blogs.
Cyber Connections News Roundup is a bi-weekly brief of online links to news stories and commentary of interest to the cybersecurity community, delivered on the second and fourth Tuesday of each month. Articles are selected for their newsworthiness, timeliness, potential impact, and reach.
June 1
White House Budget Calls for Improved Cybersecurity
According to a report on www.nextgov.com, the White House is asking Congress to appropriate $9.8 billion for federal agencies to improve their cybersecurity, about $1.2 billion more than the administration estimates civilian agencies will spend on cybersecurity in 2021, a 14% increase. The budget proposal to improve the government's cybersecurity, which repeatedly mentions the SolarWinds hacking campaign that compromised nine federal agencies and hundreds of private-sector companies, is closely tied to efforts to modernize its information technology. Read more.
Ransomware Shakes Up Cyber Insurance Market
A recent report on www.cyberscoop.com discusses the rise in insurance premiums due to the growing number of cybersecurity incidents, notably the proliferation of ransomware attacks. According to a recent Government Accountability Office (GAO) report, insurers are reducing cyber coverage limits for certain riskier industry sectors. According to a recent survey conducted by the Council of Insurance Agents and Brokers (CIAB), more than half of the brokers surveyed said that their clients saw premiums increase between 10% and 30% in late 2020, the report noted. Read more.
DHS to Issue First Cybersecurity Regulations for Pipelines
According to a recent report on www.washingtonpost.com, the Department of Homeland Security is moving to regulate cybersecurity in the pipeline industry for the first time to prevent a repeat of the ransomware attack that crippled the East Coast's fuel supply. The Transportation Security Administration, a DHS unit, will issue a security directive this week requiring pipeline companies to report cyber incidents to federal authorities. It will follow up with a more robust set of mandatory rules for how pipeline companies must safeguard their systems against cyberattacks and the steps they should take if they are hacked. Read more.
SolarWinds Hackers Behind Phishing Campaign Impersonating USAID
The Russian spies who exploited SolarWinds software to infiltrate U.S. government agencies have recently launched a phishing campaign aimed at some 150 organizations in 24 countries, according to a recent report on www.cyberscoop.com. The suspected hackers posed as the U.S. Agency for International Development (USAID), a government agency that funds aid projects around the world, to target some 3,000 individual accounts in a blitz of phishing emails since May 25. Read more.
Airports to Become Fastest Growing Critical Infrastructure Facility Sector for Cybersecurity Spending
Frost & Sullivan's recent analysis finds that critical infrastructure facilities have become increasingly viable threat targets, as they are highly vulnerable to major operational disruptions and cyber incidents. The global critical infrastructure cybersecurity market—segmented into oil and gas facilities, utilities (electric and water), maritime (ports and entry points), and airports—is estimated to reach $24.22 billion by 2030 from $21.68 billion in 2020. The study includes growth drivers, customer priorities, and spending forecasts across verticals and regions. Airports, according to the company's analysis, will prove to be the fastest-growing facility with cybersecurity spending is expected to reach $1.87 billion by 2030. Read more.