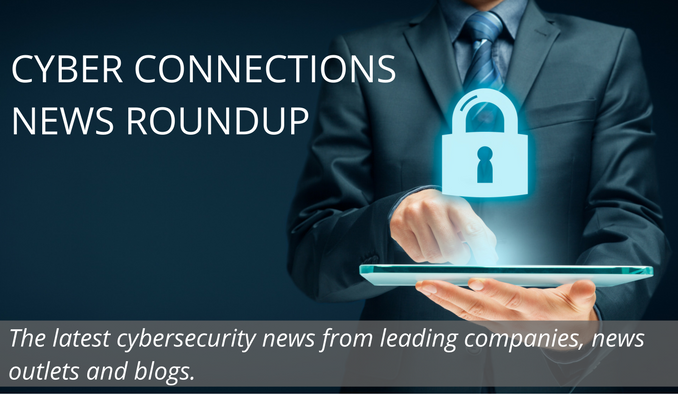 Get the latest cybersecurity news from leading companies, news outlets and blogs.
Cyber Connections News Roundup is a bi-weekly brief of online links to news stories and commentary of interest to the cybersecurity community, delivered on the second and fourth Tuesday of each month. Articles are selected for their newsworthiness, timeliness, potential impact, and reach.
May 4
Justice Department Conducts Review of Cybersecurity Strategies
Deputy Attorney General Lisa Monaco said on April 30 at the Munich Cyber Security Conference that the Justice Department will review its approach to combatting malicious cyber activity from foreign governments and criminals, according to a recent report on www.cyberscoop.com. The review of Justice Department policies will cover the cryptocurrencies that cybercriminals use to cash in on ransomware, among other threats. The policy review is an acknowledgement that cyberthreats to U.S. businesses and government agencies remain unrelenting. Read more.
Will a Civilian "Cybersecurity National Guard" Help Combat Vulnerabilities?
According to a recent article on https://securityboulevard.com, some lawmakers want to create a National Guard-like program to address growing cybersecurity vulnerabilities faced by the U.S. government. Much like a civilian cybersecurity reserve, the program would be voluntary and by invitation only. This would allow our national security agencies to have access to the qualified, capable, and service-oriented American talent necessary to respond when an attack occurs. Read more.
Eight Virginia Universities Plan Cybersecurity Research Projects
Researchers from eight Virginia universities will soon take part in $1 million worth of state-funded cybersecurity and autonomous vehicle-focused research projects through a statewide research initiative, according to a recent report on www.edscoop.com. The universities involved — George Mason University, Longwood University, Marymount University, Old Dominion University, Radford University, University of Virginia, Virginia Tech and William and Mary — will focus their projects on different aspects of the cybersecurity workforce, including bio-cybersecurity and autonomous vehicle cybersecurity. The slate of projects will be funded through the Commonwealth Cyber Initiative. Read more.
Cybersecurity Studies Gaining Traction in Higher Education Institutions
While big tech companies such as IBM, with its IBM Skills Academy, are investing in IT career development in higher education, higher ed institutions of all sizes have used internal and external funds to create new cybersecurity and IT career programs to produce the professionals needed in today's digital workforce, according to a recent article on www.govtech.com. In the past two months, the University of Hawaii announced new cybersecurity internships, Benedict College in South Carolina added a master's degree extension of its cybersecurity program, Maryland's Frostburg State University received grant money for cybersecurity workforce training and New York's LaGuardia Community College announced accelerated education courses in cybersecurity. Read more.
D.C. Police Department Victim of Ransomware Leak
According to a recent article on www.statescoop.com, files belonging to the Washington, D.C., Metropolitan Police Department appeared April 24 on a leak site affiliated with a relatively new form of ransomware. Actors associated with the Babuk malware, which was first identified earlier this year, claimed to have stolen upward of 250 gigabytes of data from D.C. police, including police reports, arrest records, internal memos and documents shared with other authorities, like the FBI. It is likely the incident involving the 4,000-officer D.C. police department was more likely a crime of opportunity than a deliberate attack on the nation's capital. Read more.