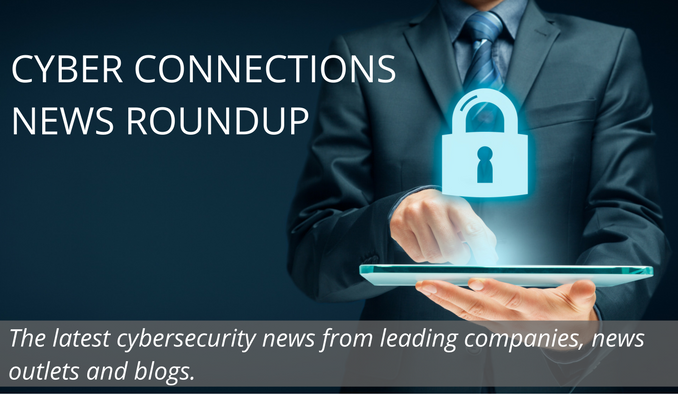 Get the latest cybersecurity news from leading companies, news outlets and blogs.
Cyber Connections News Roundup is a bi-weekly brief of online links to news stories and commentary of interest to the cybersecurity community, delivered on the second and fourth Tuesday of each month. Articles are selected for their newsworthiness, timeliness, potential impact, and reach.
April 6
University of California Latest Victim of Accellion Attack
The University of California learned recently that it, along with other universities, government agencies, and private companies throughout the country, was subject to the cybersecurity attack involving the use of Accellion, a vendor used by many organizations for secure file transfer. According to a recent report on https://ucnet.universityofcalifornia.edu, upon learning of the attack UC reported the incident to federal law enforcement, took measures to contain it, and began an investigation. At this time, UC believes the attack only affected the Accellion system and did not compromise other UC systems or networks. Read more.
HHS Secretary Mayorkas Promises Improvements to Country's Cyber Defenses
In recent remarks related to cybersecurity, Homeland Security Secretary Alejandro Mayorkas pledged to harness federal resources to improve public and private cyber defenses. According to a recent report on www.cyberscoop.com, Mayorkas expressed alarm at the steady stream of ransomware incidents hampering state and local governments and U.S. businesses during the coronavirus pandemic. Mayorkas pledged to improve nearly every major facet of DHS's cybersecurity work. Part of this work will come through an executive order President Joe Biden is expected to release soon. Read more.
"Hacktivists" Seeking Political Points Pose Emerging Threat
A recent article on https://wtvbam.com highlights a new wave of "hactivism," whereby ideologically motivated entities such as hacktivists, leaktivists, and public disclosure organizations are now viewed as significant threats. Three major hacks show the power of this new wave of "hacktivism," according to the article. The exposure of AI-driven video surveillance being conducted by the startup Verkada, a collection of Jan. 6 riot videos from the right-wing social network Parler, and disclosure of the Myanmar military junta's high-tech surveillance apparatus. The U.S. government has demonstrated that it regards the uptick in hacktivism with alarm. An indictment last week accused 21-year-old Tillie Hottmann, a Swiss hacker who took credit for the Verkada breach, of a broad conspiracy. Read more.
National Cybersecurity Center to Offer Training to State Governments
According to a recent article on www.statescoop.com, the nonprofit National Cybersecurity Center recently introduced a new program to offer training sessions on cyber hygiene and IT security to elected officials in state governments and their staff members. The program will feature virtual briefings, on-demand workshops and other materials addressing not only good online safety measures, but also an overview of the many different cyberthreats state and local government face. The training series is backed in part by Google, which recently expanded its election-security products after offering them to campaigns and candidates last year. Read more.
Canada Addresses Growing Cybersecurity Threat to Agricultural Sector
A recent article on www.hstoday.us reports that Canada plans to invest more than CA$500,000 over four years to the Community Safety Knowledge Alliance for its Cyber Security Capacity in Canadian Agriculture project. This project will contribute to enhancing agricultural critical infrastructure protection in Canada by assessing the cybersecurity capacity of the Canadian agricultural sector and engaging with Canadian farm operators and other stakeholders to promote awareness and develop resources related to cybersecurity of farming operations. Read more.