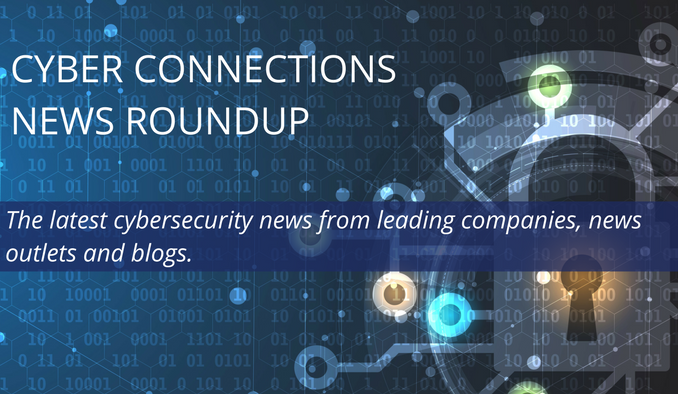 Get the latest cybersecurity news from leading companies, news outlets and blogs.
Cyber Connections News Roundup is a bi-weekly brief of online links to news stories and commentary of interest to the cybersecurity community, delivered on the second and fourth Tuesday of each month. Articles are selected for their newsworthiness, timeliness, potential impact, and reach.
March 23
FBI Reports $4 Billion in Cybercrime Losses for 2020
In a new report, the Federal Bureau of Investigation claims that Americans reported $4.2 billion in losses as a result of cybercrime and internet fraud to the FBI in 2020, a roughly 20% increase in the money known to be lost to scammers in 2019. According to a www.cyberscoop.com report, the FBI's Internet Crime Complaint Center, the organization through which U.S. citizens and businesses report financial losses from hackers, received an average of more than 2,000 complaints per day through 2020. The uptick in crime reporting was driven largely by business email compromise (BEC), ransomware attacks and widespread technology support scams, in which fraudsters impersonate customer support representatives from tech firms or financial institutions, only to dupe victims into sending wire transfers. Read more.
New Infographic Highlights Cyber Scams During COVID-19
The global spread of coronavirus has also brought about a cyber pandemic, according to a new infographic on www.greycampus.com. The career skills and certification provider offers insights into how cyber incidents and security events brought in an exponential change in the cybersecurity landscape in 2020. Some of the different kinds of pandemic-related scams that took place in 2020 and caused disruption include: information stealing; malware and ransomware attacks; vulnerabilities around work from home; and scams related to fake products. Read more.
Vaccine Card Selfies Are a Bad Idea According to Cyber Experts
As more people get vaccinated for COVID-19, it has become popular to post on social media a picture of the vaccination record card. Not a good idea, says cybersecurity experts. According to a recent article on www.wfla.com, experts say your face is fine, but the card gives criminals more information than you know, including geolocation tagging, time of day, your house, where you live, where you work, etc. Even if you're blocking out or blurring information you think is relevant, you could be providing thieves the pieces of information they need to complete your profile. Read more.
Are Federal Agents Prepared for the Next SolarWinds Attack?
During the March 18 testimony before the Senate Homeland Security and Governmental Affairs Committee on federal cybersecurity weaknesses, Brandon Wales, acting director of the Cybersecurity and Infrastructure Security Agency (CISA) told senators on that federal defenses simply aren't aligned properly to detect advanced attackers. According to a recent report on www.cyberscoop.com, Wales warned that you can only secure what you can see and that historically our system of protection has largely relied on sensors at the perimeter of networks that are designed to be fed by information from the private sector. Hackers have advanced to the point where they are moving from server to server within the U.S. to avoid getting caught. Read more.
Buffalo Schools Shuttered Due to Ransomware Attack
The Buffalo public school system is the latest victim in a growing number of cyberattacks targeting school districts across the U.S. According to an article on https://buffalonews.com, the school district disclosed late afternoon on March 12 stating that it was a victim of a ransomware attack. It was unclear if personal information was stolen from the district's networks. All classes — remote and on-site — were cancelled for March 15 and 16, 2021, so that the school district can stress-test various recovery steps and associated applications. Read more.