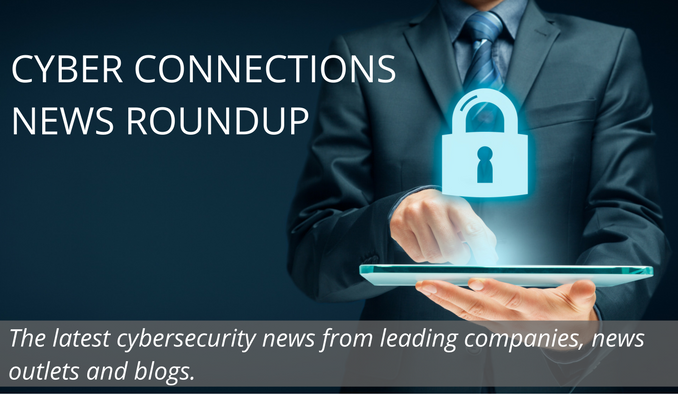 Get the latest cybersecurity news from leading companies, news outlets and blogs.
Cyber Connections News Roundup is a bi-weekly brief of online links to news stories and commentary of interest to the cybersecurity community, delivered on the second and fourth Tuesday of each month. Articles are selected for their newsworthiness, timeliness, potential impact, and reach.
November 4
Can Our Elections Be Completely Secure?
Bruce deGrazia, University of Maryland Global Campus collegiate professor of cybersecurity management and policy, offered a historical look at the inner workings of voting systems and related cybersecurity challenges in U.S. election processes during an Oct. 19 session of the university's Cybersecurity Awareness Month webinar series. deGrazia, a former election judge in Chicago, said any system is vulnerable to corruption, hacking or irregularities that might compromise accuracy or security. Apart from apprehension about actual voting systems, hacking and disinformation related to candidates and parties also is of great concern. "Hacking mainly occurs on candidate and party websites," he said. Read more.
Cyber Attacks on American Hospitals Feared Just as COVID-19 Cases Surge
According to a recent report on www.nytimes.com, hundreds of American hospitals are being targeted in cyberattacks that are intended to take those facilities offline and hold their data hostage in exchange for multimillion-dollar ransom payments, just as coronavirus cases spike across the U.S. Russian hackers, believed to be based in Moscow and St. Petersburg, have been trading a list of more than 400 hospitals they plan to target. On Oct. 28, three government agencies — the F.B.I., the Department of Health and Human Services and the Department of Homeland Security's Cybersecurity and Infrastructure Security Agency — warned hospital administrators and security researchers about a "credible threat" of cyberattacks. Read more.
Trustwave Discovers Hacker Selling Information on 186 Million Voters
Global cybersecurity company Trustwave said it has found a hacker selling personally identifying information of more than 200 million Americans, including the voter registration data of 186 million. According to a report on www.nbcnews.com, much of the data identified by Trustwave is publicly available, and almost all of it is the kind that is regularly bought and sold by legitimate businesses. However, that so many names, email addresses, phone numbers and voter registration records were found for sale in bulk on the so-called dark web a highlights how easily criminals and foreign adversaries can deploy it as the FBI said Iran has done recently, by sending emails designed to intimidate voters. Read more.
Recent State, Local Government Hacking the Result of  Russian Group
Suspected Russian hackers were behind multiple recent intrusions of U.S. state and local computer networks, according to a recent article on www.cyberscoop.com. The group responsible is known as TEMP.Isotope, according to a private advisory distributed by Mandiant, the incident response arm of security company FireEye. The apparent Russian effort to breach state and local networks so close to the U.S. election has had federal officials and private sector experts focused on investigating and remediating the issue. Read more.
Schools Can Employ Low-Cost Tactics to Prevent Cybercrime Starting with Data Security
Schools are particularly vulnerable to cyberattacks right now because they have been forced to completely re-envision and restructure the way they teach students, according to a recent article on https://edtechmagazine.com. A combination of minimal preparation time, changing protocols and tight budgets can create a breeding ground for cybersecurity risks. But K-12 schools can mitigate cybersecurity risks in four steps, starting with revisiting data security. Keeping data secure means understanding exactly what sensitive data you possess, where it lives in your system and who has access to it. Read more.