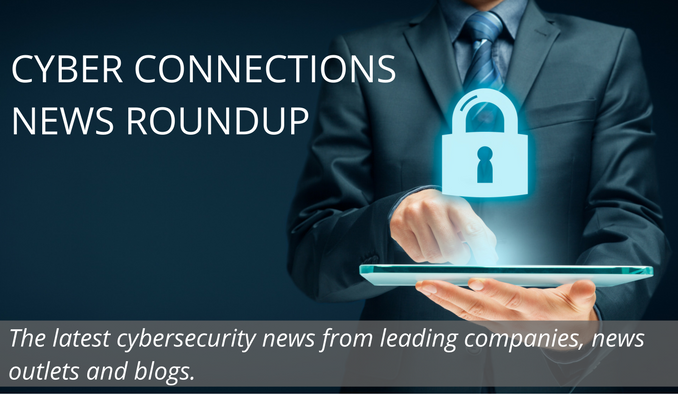 Get the latest cybersecurity news from leading companies, news outlets and blogs.
Cyber Connections News Roundup is a bi-weekly brief of online links to news stories and commentary of interest to the cybersecurity community, delivered on the second and fourth Tuesday of each month. Articles are selected for their newsworthiness, timeliness, potential impact, and reach.
August 11, 2020
UMGC Scholars Offer Keys to Safe School Opening and Course Delivery
The three students recently awarded scholarships by the Center for Security Studies (CSS) at University of Maryland Global Campus (UMGC) through the Department of Defense (DoD) Cybersecurity Scholarship Program have been giving much thought to the novel coronavirus's impact on schools and how best to provide a quality education through mainly digital means. CSS scholars Olubusayo Ladelokum, Jalynn Middleton and Michael Tillini, who are focusing their academic and professional pursuits on the intersection of digital technology and cybersecurity, said the ongoing public health crisis has exposed some critical concerns about our go-to systems for distance communication and information sharing. For schools to successfully deliver educational material and instruction, they must address three key concerns—communication, security and access. Read more.
Have We Arrived at a Misinformation Tipping Point?
Misinformation, which has existed for centuries, has emerged as a major theme of the current moment, according to a recent article on www.cyberscoop.com. As Americans contend with fallout from the coronavirus pandemic and growing suspicion in societal institutions, false narratives, conspiracy theories, propaganda and the intentional spread of deceptive material have become attached to essentially every major news story, especially ones that focus on our elections. Thirty-five percent of Americans said they believe that misleading information is the biggest threat to election security, more than voter fraud, voter suppression and foreign interference, according to a January NPR/PBS/Marist poll. Meanwhile, 59% of Americans said they were "not confident" in the honesty of U.S. elections, according to a 2019 Gallup poll. Read more.
New Check Point Study Shows that Cybersecurity Lags Behind Cloud Migration
A recent article on www.techrepublic.com reports that the public cloud market is expected to grow during the remainder of 2020. This year, the market for public cloud services is expected to increase by 6.3% according to a recent Gartner report. However, cloud deployment comes with its own set of risks and difficulties for enterprises. On Monday, Check Point, in partnership with Cybersecurity Insiders, released the annual 2020 Cloud Security Report. The key findings show that cloud migrations and deployments among organizations are racing ahead of their security teams' abilities to defend them against attacks and breaches. Read more.
Growing Concern Over Ransomware Attacks Could Impact November Election
According to a recent article on www.startribune.com, federal authorities say one of the biggest threats to the November election is a well-timed ransomware attack that could paralyze voting operations. The FBI and Department of Homeland Security have issued advisories to local governments, including recommendations for preventing attacks. The fear is that ransomware attacks could affect voting systems directly, but even if an attack fails to disrupt elections, it could nonetheless negatively impact confidence in the vote. Read more.
New ISSA/ESG Study Reveals a Deepening of the Cybersecurity Skills Crisis
The fourth annual global study from the Information Systems Security Association (ISSA) and independent industry analyst firm Enterprise Strategy Group (ESG) found a deepening of the cybersecurity skills crisis. Forty-five percent of respondents in the study stated that the cybersecurity skills shortage and its associated impacts have only gotten worse over the past few years. The top ramifications of the skills shortage for organizations (or cybersecurity teams) include an increasing workload, unfilled open job requisitions, and an inability to learn or use cybersecurity technologies to their full potential, putting organizations at significant risk. Why has nothing changed? Read more.