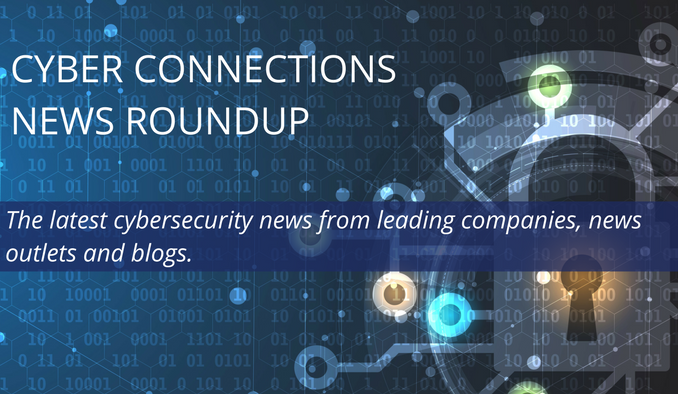 Get the latest cybersecurity news from leading companies, news outlets and blogs.
Cyber Connections News Roundup is a bi-weekly brief of online links to news stories and commentary of interest to the cybersecurity community, delivered on the second and fourth Tuesday of each month. Articles are selected for their newsworthiness, timeliness, potential impact, and reach.
July 28, 2020
What Does a Reinvention of Cybersecurity Look Like?
According to a recent article on https://techcrunch.com, organizations are spending more money on cybersecurity and feeling less secure, and that was before the COVID-19 pandemic required our workforce to become more mobile and distributed. As a result, organizations must adopt a platform approach to scaling and delivering cybersecurity that looks at security holistically, from the data center to the edge to multiple clouds. Read more.
With the Ushering in of 5G Technology Comes New Cybersecurity Concerns
5G technology opens the door to progress in cloud-native networks and creates opportunities for new commercial services that leverage artificial intelligence and data warehouse accessibility, according to an article on https://securityboulevard.com. But ushering in 5G technology is open to several cybersecurity concerns. The major downside is two-fold: a diminished presence of choke points and a growing number of entry points, specifically related to the proliferation of devices connected to the Internet of Things (IoT). Read more.
Garmin Hit By Ransomware Attack
According to a recent report on www.techcrunch.com, an ongoing global outage at sport and fitness tech giant Garmin was caused by a ransomware attack. The incident began late Wednesday, July 22, and continued through the weekend, causing a disruption to the company's online services for millions of users, including Garmin Connect, which syncs user activity and data to the cloud and other devices. The attack also took down flyGarmin, the company's aviation navigation and route-planning service. Two sources, who spoke on the condition of anonymity, told TechCrunch that Garmin was trying to bring its network back online after the ransomware attack. Read more.
Russian Government Hackers Targeting Coronavirus Vaccine Research
A recent article on www.cyberscoop.com examines Russia's attempt to breach corona virus research programs in the U.S., U.K. and Canada. According to the U.K.'s National Cyber Security Centre (NCSC), the hacking is aimed predominantly at "government, diplomatic, think-tank, healthcare and energy targets." The Cyberscoop article also delves into the "why?" According to the article, state-backed hackers worldwide are interested in targeting research on coronavirus-related vaccines and treatments because the first lab to produce a vaccine will have a success story to use as a geopolitical advantage. Read more.
Colorado Sen. Gardner Urges Action on Cyber Threats from Russia and China
According to a press release on his official website as well as a report on www.coloradopolitics.com, U.S. Sen. Cory Gardner (R-CO), on July 24, called for immediate action to protect U.S. cybersecurity infrastructure from Russia and China, particularly as it relates to the COVID-19 pandemic. Gardner is chairman of the Senate Foreign Relations Subcommittee on East Asia, the Pacific and International Cybersecurity Policy. He directed his pleas to FBI Director Chris Wray and Chris Krebs, the director of the Cybersecurity and Infrastructure Security Agency, citing the U.K's National Cyber Security Centre (NCSC) report outlining Russian interference in COVID-19 vaccine development. Read more.