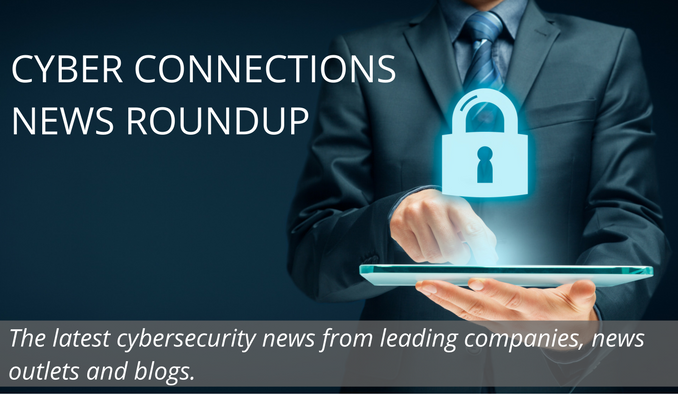 Get the latest cybersecurity news from leading companies, news outlets and blogs.
Cyber Connections News Roundup is a bi-weekly brief of online links to news stories and commentary of interest to the cybersecurity community, delivered on the second and fourth Tuesday of each month. Articles are selected for their newsworthiness, timeliness, potential impact, and reach.
June 16, 2020
New Verizon Report Stresses Endpoint Security
A recent analysis of Verizon's 2020 Data Breach Investigations Report (DBIR) on www.forbes.com makes the case that if organizations had more autonomous endpoints, many of the most costly breaches could be averted. The report, based on an analysis of 157,525 incidents, of which 3,950 were confirmed data breaches, establishes that organized crime-funded cybercriminals are relentless in searching out unprotected endpoints and exploiting them for financial gain. Read more.
Recent Senate Bill to Allow National Guard to Work Across State Lines on Cybersecurity
A Senate bill introduced on Friday, June 12 aims to create a pilot program in which National Guard units would be allowed to help respond remotely to cyber attacks that occur outside their home states, according to a recent article on https://statescoop.com. Introduced by Sen. Gary Peters, the ranking Democrat on the Senate Homeland Security and Governmental Affairs Committee, the National Guard Cyber Interoperability Act of 2020 would permit the secretaries of the Army and the Air Force to launch a pilot program in which one state's National Guard could assist one of its counterparts with cybersecurity training and incident response. Read more.
Zoom to Use Google Security Service to Protect Users
According to a report on www.crn.com, Zoom Video Communications is in talks with Google's cloud division to use one of its cybersecurity services as another layer of protection for its 300 million daily meeting participants. The article states that Zoom plans to use the Google security service to alerts users to the dangers of clicking on links associated with malicious websites. Zoom could use the Google service to flag links to websites that scammers send to users through Zoom's chat function if the two companies reach a deal, the report said, citing two people with direct knowledge of the matter. As more users have flocked to Zoom this year, data privacy concerns around the easy-to-use, cloud-based platform have grown. As a result, Zoom has embarked on a 90-day security enhancement plan to boost the security of its offerings. Read more.
Healthcare and Cybersecurity Can Learn from Each Other
An article on www.forbes.com suggests that healthcare and cybersecurity, both aimed at keeping people safe and lowering the risk of infection, can learn from each other. Both are tasked with fighting viruses and getting to the root of the problem. Critical for both industries is an emphasis on accurate diagnostics. The article goes on to focus on three preventative measures common to both cybersecurity and healthcare: using proper diagnostic tools; adopting a risk-based approach to analyzing which data or systems are the most vulnerable and/or likely to come under attack; and performing a kill chain analysis, a post mortem to figure out what went wrong and, in the case of a hacker, determine how it entered the system. Read more.
Beware of Contract Tracing Apps Posing as Malware
According to a recent report on www.cyberscoop.com, twelve applications posing as coronavirus contact tracing apps available outside mainstream marketplaces are designed to steal personal and financial information from unwitting Android users. Apps meant to impersonate official government tracing apps from countries including Italy, Russia and Singapore trigger malicious software capable of collecting a range of data from user's devices, yet another example of hackers exploiting the global pandemic to steal information from users who believed they were downloading an app designed to measure the prevalence of COVID-19 in their community. Read more.