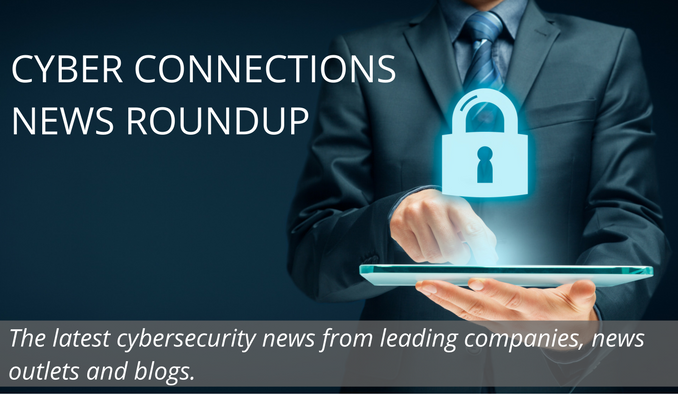 Get the latest cybersecurity news from leading companies, news outlets and blogs.
Cyber Connections News Roundup is a bi-weekly brief of online links to news stories and commentary of interest to the cybersecurity community, delivered on the second and fourth Tuesday of each month. Articles are selected for their newsworthiness, timeliness, potential impact, and reach.
May 19, 2020
COVID-19 Increases Cybersecurity Challenges for Hospitals
A recent interview on www.securityboulevard.com with Jonathan Langer, CEO of Medigate, a provider of security for medical devices, sheds new light on the cybersecurity risks that healthcare organizations are facing as a result of the COVID-19 pandemic. Hospitals are adding dozens or even hundreds of new devices to their networks to meet the needs of increased patient care. Many also are operating field hospitals and testing sites on top of their existing environments. For example, the Cleveland Clinic saw more than 60,000 tele-medicine visits in March alone, an increase of more than 1,700% over its average. The addition of new networks, wireless access points, devices and tele-medicine capabilities brings new risks, according to Langer.  Read more.
Companies Can Employ Chatbots to Mitigate Cybersecurity Risks During Rise in Remote Working
"Chatbots," the ubiquitous virtual agents used to field customer questions, may now help address many work-from-home cybersecurity challenges such as secure end-to-end encryption and user authentication, according to an article on www.securityintelligence.com. The same chatbots used to answer customer questions can be used to help employees connect with security professionals to resolve issues, and also allow security teams to track logins and user activity, manage user authorization, and engage employees in security awareness training, among other tasks. Read more.
U.S. Accuses Chinese Hackers of Trying to Steal Coronavirus Research
According to a recent report on www.cyberscoop.com, the Department of Homeland Security and the FBI accused hackers linked with the Chinese government of attempting to steal U.S. research into a coronavirus vaccine. According to a statement from the DHS, "the FBI is investigating the targeting and compromise of U.S. organizations conducting COVID-19-related research by PRC-affiliated cyber actors and non-traditional collectors." The statement goes on to say that these actors have tried to obtain public health data related to vaccines, treatments, and testing. The DHS has urged medical research organizations to be vigilant and report suspicious cyber activity. Read more.
Texas Courts Hit with Ransomware Attack
The Texas judicial system, according to a recent article on www.statescoop.com, was forced on May 15 to take some of its servers and websites offline last week after being targeted by a ransomware attack. The Texas Office of Court Administration, which provides IT services to state courts, didn't specify what kind of ransomware was used to target the judicial servers, but reported that the ransomware was "caught" and that no ransom would be paid. Friday's ransomware attack was the latest that Texas' state and local agencies have faced over the past year. Last August, 23 cities and towns were simultaneously hit by a ransomware attack through a common managed service provider. Read more.
COVID-19 Puts Election Security at Risk
Russian hackers could target election officials working from home, according to an article on www.washingtonpost.com. Some possible scenarios include: spreading rumors about coronavirus outbreaks at polling sites to deter people from showing up on Election Day or launching disinformation campaigns claiming elections have been delayed or canceled entirely because of the virus. These are two scenarios that the University of Southern California's Election Security Initiative is tackling as it races to conduct virtual training programs for campaign and election officials across all 50 states before November. The bottom line, according to the article, is that every aspect of securing elections is now far harder during the pandemic. Read more.