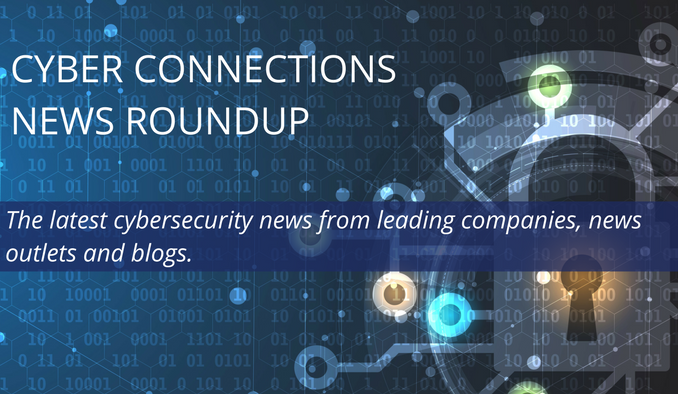 Get the latest cybersecurity news from leading companies, news outlets and blogs.
Cyber Connections News Roundup is a bi-weekly brief of online links to news stories and commentary of interest to the cybersecurity community, delivered on the second and fourth Tuesday of each month. Articles are selected for their newsworthiness, timeliness, potential impact, and reach.
April 7, 2020
Cybersecurity and the Coronavirus: Is there a Silver Lining?
In a recent opinion piece on www.stripes.com, Jesse Varsalone, associate professor of Computer Networks and Cybersecurity at University of Maryland Global Campus, asks whether today's pandemic might offer us an opportunity to take steps toward a larger solution to the nation's cybersecurity challenges. "We now know we must always be on the offensive to prepare for and protect against the next crisis," he said. "Hospitals will plan for greater capacity. Schools at all levels — K-12 through university — now understand that they must be able to "go virtual" overnight so that learning is not disrupted. And companies will be ready for an increase in telework with security controls already in place." Read more.
Spread of Coronavirus Raises Data Privacy Concerns
A recent article on www.fedscoop.com highlights the privacy concerns that the response to the coronavirus pandemic has raised. The outbreak has put tech and telecom companies in a position where they can disclose, without individuals' consent, large amounts of data about them to the federal government. The Stored Communications Act, for example, includes emergency exceptions permitting companies' release of personal data for government experimentation. The spread of the coronavirus could see data shared at an unprecedented scale. Read more.
More States to Expand Mobile Voting Against Cybersecurity Concerns
According to an article on www.washingtonpost.com, a number of states are planning to dramatically expand their use of mobile voting in response to the coronavirus pandemic – even as cybersecurity experts warn such systems are unproven and too vulnerable to hacking. West Virginia became the first to try statewide mobile voting for military and overseas voters in 2018 and has already announced it will expand to voters with disabilities during its upcoming primary June 9. Cybersecurity experts have warned that mobile voting lacks basic protections to ensure votes haven't been manipulated by hackers. Read more.
Zoom Takes Front and Center During Move to Online Learning
Some school districts around the country have started to ban the use of Zoom for online learning from home during the coronavirus crisis because of growing concerns about security, according to a recent report on www.washingtonpost.com. But in addition to the widely reported security issues, the FBI has issued a warning to the public about the "hijacking" of online classrooms and teleconferences, according to an article on www.edscoop.com. "Zoombombing" doesn't exploit software vulnerabilities in the Zoom platform, but instead takes advantage of faculty's inexperience with the tool by taking control of calls using Zoom's screen-sharing function. Read more.
Women Make Gains in Cybersecurity Workforce but Lag in Leadership Positions
An article on http://securityboulevard.com, citing the 2019 Women in Cybersecurity Study, reports that women now represent 24% of the total cybersecurity workforce, up from 11% in 2017. However, when it comes to holding leadership positions in cybersecurity, the number is significantly smaller, according to several female executives interviewed for the article. Lisa Plaggemier, chief strategist at MediaPRO, suggested, "It's because we don't raise our hands. We wait until we're 100% ready to take a leadership role before we apply or make our desires known." Read more.