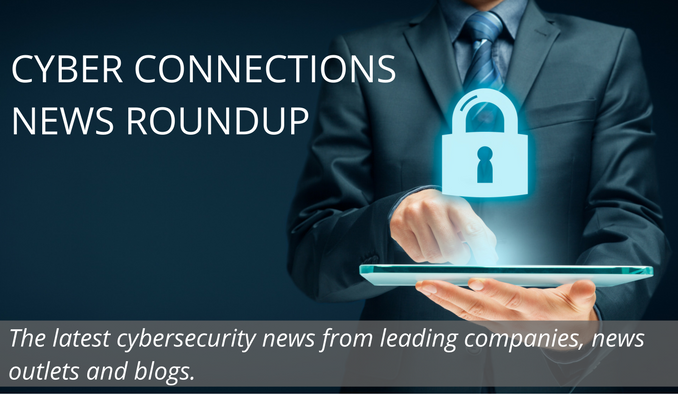 Get the latest cybersecurity news from leading companies, news outlets and blogs.
Cyber Connections News Roundup is a bi-weekly brief of online links to news stories and commentary of interest to the cybersecurity community, delivered on the second and fourth Tuesday of each month. Articles are selected for their newsworthiness, timeliness, potential impact, and reach.
April 21, 2020
Key Democrats Push for Cybersecurity Funding in Next Covid-19 Relief Package
Four Democrats are urging House leadership to support additional cybersecurity funding for state and local governments in the next coronavirus relief package, according to a report on http://gcn.com. In an April 13 letter, House Homeland Security Committee Chair Bennie Thompson (D-Miss.), Cybersecurity and Infrastructure Protection Subcommittee Chair Cedric Richmond (D-La.) and Reps. Dutch Ruppersberger (D-Md.) and Derek Kilmer (D-Wash.) asked Congress for $400 million in cybersecurity grants to help state and local governments deal with escalating ransom ware, phishing and other cyber attacks during the coronavirus pandemic. Read more.
Staying Cybersafe During the Coronavirus Crisis
Faculty members from University of Maryland Global Campus School of Cybersecurity and Information Technology have offered their recommendations for staying safe during these uncertain times. Condensing their tips down to five essentials, they advise to: beware of scammers; check web addresses for authoritative sites; check and verify links to government agencies sent via email; check bank account statements frequently; beware of scam phone calls; and reach out to trusted friends and family when in doubt. Read more.
Will Virus Tracking Infringe on Privacy Rights?
According to an article on www.washingtonpost.com, experts are warning that increased surveillance programs used to track the Covid-19 virus may do long-term damage to U.S. privacy rights. Other nations, including South Korea and Israel, have used tracking data including cellphone location information and facial recognition tools to power their pandemic responses. But similar efforts in the United States could amount to a major erosion of civil liberties. Read more.
Accenture Makes Third Cybersecurity Acquisition of this Year
An article on www.accountingtoday.com reports that professional services firm Accenture has acquired Revolutionary Security for an undisclosed sum, making it the third cybersecurity purchase for the firm this year. Revolutionary Security provides cybersecurity services for critical infrastructure sectors, including financial services. The unforeseen consequence of the COVID-19 pandemic played a role in the Accenture's decision to invest further in cybersecurity and Accenture's desire to keep its clients safe from cyber threats. Read more.
Is the Internet Ready for Online Voting? Most Experts Say "No"
Internet technologies are set to play a critical role in the 2020 presidential election, but how? A recent article on www.cyberscoop.com explores to what extent the internet is ready for online voting. How each state chooses to conduct the 2020 election is now shaping up as a partisan battleground. House Speaker Rep. Nancy Pelosi, D-Calif., wants to invest in a "vote-by-mail" election in order to secure the integrity of the election. Many experts suggest that the alternative, online voting, would be too risky. Dan Guido, CEO of Trail of Bits, quoted in the article, believes that using a mobile phone to mark a ballot, for example, would mean "trusting every computer between you and the election official to correctly record your preference and there are any number of points at which remote marking of ballots could be interfered with." Read more.