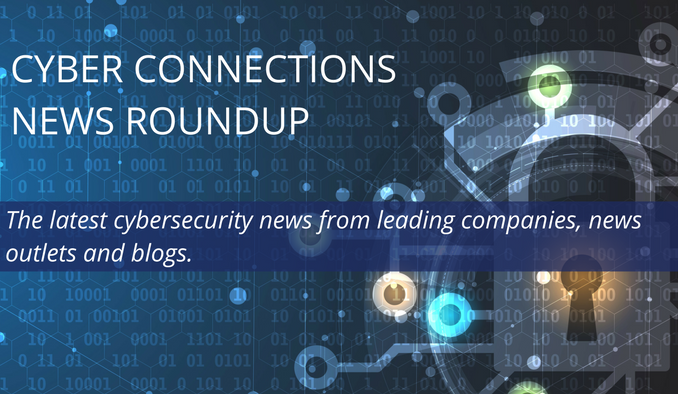 Get the latest cybersecurity news from leading companies, news outlets and blogs.
Cyber Connections News Roundup is a bi-weekly brief of online links to news stories and commentary of interest to the cybersecurity community, delivered on the second and fourth Tuesday of each month. Articles are selected for their newsworthiness, timeliness, potential impact, and reach.
February 11, 2020
Iowa Caucuses Fall Victim to Faulty App
A recent article on www.ecommercetimes.com laid out the issues involved in the coding error an app used to count vote totals in the Democratic caucuses in Iowa delayed the release of final tallies. Although the data collected by the app was sound, it was reporting only a portion of that data to party headquarters due a coding issue with its reporting system, the party explained in a statement. As it turned out, the app, developed by Shadow, a company that builds political tools and platforms, was reporting only a portion of data to party headquarters due to the coding issue. It appears that the app was rushed to market without adequate testing. Bruce deGrazia, program chair for cybersecurity management and policy at the University of Maryland Global Campus in Adelphi, Maryland, quoted in the article, said, "It was tested for two months. It should have been tested for far longer than that." He added, "You don't bring something like this out in the middle of an election cycle." Read more.
Pentagon Rolls Out New Cybersecurity Standards
The U.S. Department of Defense (DoD) recently published a new set of cybersecurity standards, known as the Cybersecurity Maturity Model Certification (CMMC) version 1.0, according to a recent article on www.cisomag.com. The new standards will require defense companies to adhere to a set of rules and mandates in order to do business with the DoD. The CMMC standards specify five different cybersecurity levels ranging from basic cyber hygiene requirements to detailed lists of security controls. Read more.
CISA Lacks Election Security Readiness, According to GAO Report
A recent article on www.cyberscoop.com sounds the alarm on election security, notably that the Cybersecurity and Infrastructure Security Agency (CISA), which provides state and local election officials with federal assistance, education and information sharing about how to safeguard U.S. voting infrastructure from possible interference has not created a clear plan to respond to possible Election Day security incidents. According to a recent Government Accountability Office (GAO) report, despite three years of work meant to improve security, CISA still is not well positioned to execute a nationwide strategy for securing election infrastructure prior to the start of the 2020 election cycle. Read more.
Cyber Criminals Are Taking Advantage of the Coronavirus to Spread Malware
A recent article on www.securitymagazine.com reports that cyber criminals are taking advantage of the coronavirus outbreak, and using it to spread malware. According to a new report by IBM X-Force Exchange, the practice of leveraging worldwide events by basing malicious emails on current important topics is common among cyber criminals. X-Force discovered the first campaign of this type, in which the outbreak of a biological virus is used as a means to distribute a computer virus. The emails appear to be sent by a disability welfare service provider in Japan, says IBM. The text briefly states that there have been reports of coronavirus patients in the Gifu prefecture in Japan and urges the reader to view the attached document. Read more.
Insider Threats Costing Companies Over $11 Million Annually
Proofpoint, Inc., a cybersecurity and compliance company, recently released Cost of Insider Threats 2020 Global Report, which identifies the costs and trends associated with negligent, compromised, and malicious insiders. The study found that, on average, impacted organizations spent $11.45 million annually on overall insider threat remediation and took 77 days to contain each incident. The report, commissioned with The Ponemon Institute and co-sponsored by IBM, surveyed nearly 1,000 IT and IT security practitioners across North America, Europe, Middle East, Africa, and Asia-Pacific. Read more.