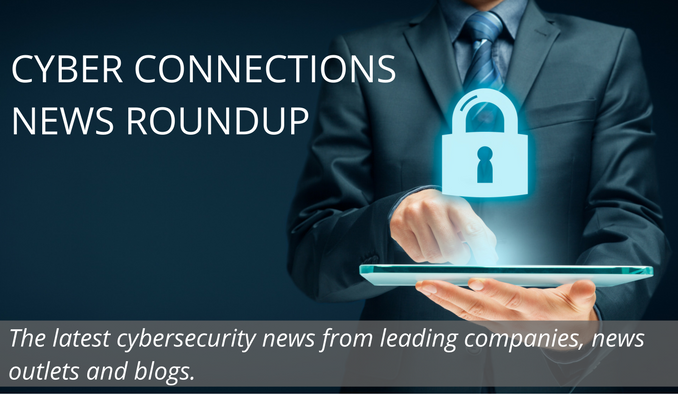 Get the latest cybersecurity news from leading companies, news outlets and blogs.
Cyber Connections News Roundup is a bi-weekly brief of online links to news stories and commentary of interest to the cybersecurity community, delivered on the second and fourth Tuesday of each month. Articles are selected for their newsworthiness, timeliness, potential impact, and reach.
December 31, 2019
UMGC Cyber Faculty Members' Predictions for 2020
Cybersecurity faculty members of University of Maryland Global Campus offer their top five trends and predictions for the New Year. As we head into a new decade in the 21st century, one prediction is almost certain. The sophistication and number of cyber attacks perpetrated globally most likely will rise, but some questions remain. Will attackers focus on emerging technologies like artificial intelligence and cloud computing? Will new attack vectors proliferate, replacing the tried and true methods? Read more.
Heading into 2020, Women Still Face Roadblocks in Cybersecurity
A recent podcast on www.threatpost.com examines the challenges and opportunities that women face in the cybersecurity landscape. As the tech industry faces challenges around diversity in general, women are still particularly underrepresented. Threat Post recently sat down with Jessica LaBouve, a pen tester with A-LIGN, to discuss the personal challenges she's faced in the cybersecurity industry and the opportunities in the space that she sees for improvement. Read more.
U.S. Navy Bans TikTok for Fear of Cybersecurity Threats
According to a recent article on www.digitalmusicnews.com, The United States Navy has issued a blanket ban on the Chinese-owned social media app, TikTok, saying the app may present a cybersecurity threat to service members. A bulletin issued by the Navy said government-issued mobile devices with TikTok installed would be blocked from the Navy Marine Corps Intranet. However, the bulletin did not describe what threat the app may represent. The app is currently part of an ongoing U.S. investigation, despite being popular among teenagers. Read more.
Cino Launches Cybersecurity Program for Hotel Guests
The Marriott International data breach of 2018 highlighted just how vulnerable hotels are to cyber attacks. In response, Cino, a full-service risk management, cybersecurity and training company, has launched a new product designed to protect hotel guests' personal data from cyber criminals, according to an article on www.hotelmanagement.net. The product, Cyber Safe Travel, is powered by StrikeForce Technology's military-grade technology. It provides protection for hotel guests' mobile devices using keystroke encryption, advanced login breach protection and sophisticated screen scraper technologies. In addition, Cyber Safe Travel has a click-jacking attack-warning feature to help mitigate cyber threats. The product was first introduced at the October meeting of the Hotel Financial and Technology Professionals, New York Chapter. Read more.
Cybersecurity for Rural Communities Is Often Neglected
An article on www.arcweb.com points out that while attacks on large U.S. cities have had significant financial and operational impact, these same kinds of attacks, on a much smaller scale, can have a much more significant impact on smaller, more rural communities.  The August 2019 malware attack on 22 Texas communities is a recent example of this. Rural communities often lack the proactive planning and infrastructure to mitigate the damage caused by these threats. In the case of the Texas attacks, many business and financial functions of the communities affected were paralyzed. The article takes an in-depth look at how these communities responded and what must be done in the future to prevent these attacks. Read more.