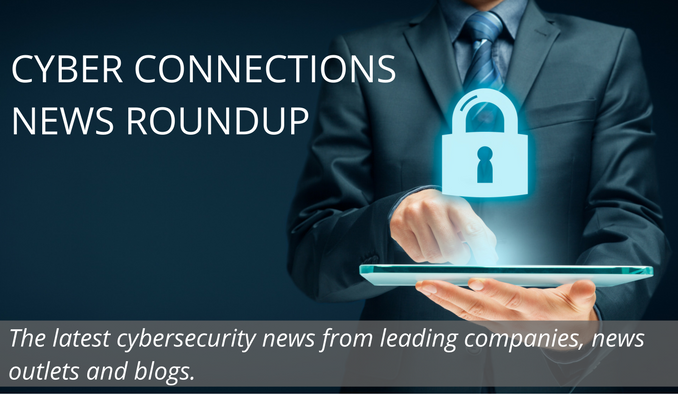 Get the latest cybersecurity news from leading companies, news outlets and blogs.
Cyber Connections News Roundup is a bi-weekly brief of online links to news stories and commentary of interest to the cybersecurity community, delivered on the second and fourth Tuesday of each month. Articles are selected for their newsworthiness, timeliness, potential impact, and reach.
July 30, 2019
New Orleans Governor Issues First Ever Statewide Cybersecurity Emergency
Governor John Bel Edwards has issued a statewide emergency declaration following a cybersecurity attack on several school systems in North Louisiana, according to a recent report on wwl.radio.com. This is the first activation of Louisiana's emergency support function relating to cybersecurity. Kenneth Donnelly, senior coordinating official for the Louisiana Cybersecurity Commission, said the state was first made aware of a malware attack on July 23. The New Orleans Office of Homeland Security and Emergency Preparedness, along with Information Technology and Innovation, is monitoring the situation and is in close contact with the Governor's Office of Homeland Security and Emergency Preparedness and law enforcement partners at the local, state and federal level. Read more.
NSA Creates New Cybersecurity Arm to Combat Foreign Threats
According to a report on www.nextgov.com, the National Security Agency (NSA) will create a new cybersecurity "directorate" to unify NSA's foreign intelligence and cyber defense missions, and prevent and eradicate threats to national security systems and the defense industrial base. Anne Neuberger, who has been leading the NSA's Russia Small Group, has been tapped to lead the new directorate, which will become operational on Oct. 1. Neuberger led the NSA's election security efforts for the 2018 midterms, having served as the NSA's first chief risk officer. Read more.
IoT Cybersecurity Improvement Act Calls for Deployment Standards
The IoT Cybersecurity Improvement Act of 2019, co-sponsored by Reps. Robin Kelly (D-Ill.) and Will Hurd (R-Texas), would require the National Institute of Standards and Technology (NIST) to issue guidelines for the secure development, configuration and management of IoT devices, according to a recent article on www.techtarget.com. It would also require the federal government to comply with these NIST standards. Balakrishnan Dasarathy, collegiate professor and program chair for Information Assurance at the Graduate School at the University of Maryland University College, was quoted in the article in support of the bill. "We need government intervention," he said. Dasarathy said that the bill would provide appropriate IoT security guidance to chief information security officers (CISOs) and other organizational executives. "Right now many CISOs struggle to determine adequate security," he said. Read more.
Industrial Cybersecurity Emerging as Frontline of Cyber Attacks
According to a report on www.businesswire.com, the number of cybersecurity-related incidents occurring around industrial systems and operational technology is on the rise. Industrial cybersecurity is therefore emerging as the frontline defense to address such threats. Urmez Daver, vice president and global head of Industrial Cybersecurity, TÜV Rheinland Group, speaking at the recent Secure Summit APAC 2019 in Hong Kong on July 11, said that emerging cybersecurity standards will provide the right level of guidance to enterprises to manage cyber risk, which is often best achieved when safety, security and privacy are engineered by design. Read more.
Israel to Provide Cybersecurity Training to Students with Autism
A first of its kind cybersecurity training course for people with disabilities has opened in Israel, led and financed by the National Cyber Directorate and the Welfare and Social Services Ministry, according to a report on www.timesofisrael.com. In an effort to expand the pool of talent in the industry, Ram Levy, CEO of cybersecurity company Konfidas, initiated the training to enable people with disabilities to integrate into the cybersecurity field. The first cohort of the course will include 16 students on the autism spectrum, aged 21 and up. Read more.