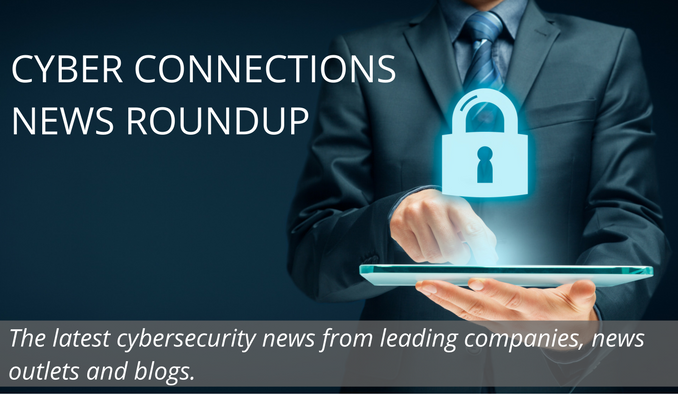 Get the latest cybersecurity news from leading companies, news outlets and blogs.
Cyber Connections News Roundup is a bi-weekly brief of online links to news stories and commentary of interest to the cybersecurity community, delivered on the second and fourth Tuesday of each month. Articles are selected for their newsworthiness, timeliness, potential impact, and reach.
July 2, 2019
Hacking Risk to Medtronic Insulin Pumps Exposes Vulnerabilities IoT Medical Devices
According to a report on www.forbes.com, the U.S. Food and Drug Administration (FDA) warned recently that a number of insulin pumps from Medtronic MiniMed might be at risk of a cybersecurity breach. According to the FDA, Medtronic is recalling affected MiniMed pump and providing alternative insulin pumps to patients. The Medtronic recall illustrates the increase in vulnerabilities of such medical devices as more and more go online and shift to IoT and wearables. Read more.
NIST Releases Guide to Managing Cybersecurity Risks Posed by IoT
Health IT Security reports that on June 25 the National Institute of Standards and Technology (NIST) released a guide to managing the privacy and cybersecurity risks posed by IoT, the first in a planned series on IoT designed to help both federal and private sector organizations shore up IoT vulnerabilities. In October 2018 NIST issued a draft IoT report, which laid out the top considerations that can impact the management of IoT devices across the enterprise. The guide released last week builds on the initial report and is designed to serve as a foundation for a planned series on more specific IoT assets. Read more.
M&A Deals Hamstrung by Cybersecurity
According to a recent report by Forescout Technologies titled The Role of Cybersecurity in M&A Diligence, half of IT decision makers (53%) found critical cybersecurity issues that put mergers or acquisition deals in jeopardy during their initial assessments, according to Forescout Technologies' survey of 2,700 executives. Furthermore, undisclosed data breaches represent an immediate deal-breaker for their company's M&A strategy, according to 73% of surveyed decision makers. Acquiring a company, only to find critical cybersecurity issues down the line, made 65% of decision-makers feel buyer's remorse once the deal closed. Read more.
Maryland Gov. Hogan Hires Cybersecurity Chief
Gov. Larry Hogan (R) has named Maryland's first statewide chief information security officer, part of an effort to boost defenses against cybersecurity threats, according to a recent report on www.washingtonpost.com. John Evans, who had served as the chief information security officer for the state Department of Information Technology since October, will lead the newly created Office of Security Management and chair the Maryland Cybersecurity Coordinating Council, a panel made up of nearly a dozen agency heads. The move comes just after a powerful ransomware attack nearly paralyzed the city government for the past month. Read more.
Iranian Hackers Ramp Up Cyber Campaigns Against U.S.
A recent article on www.time.com details how Iran has increased its offensive cyber attacks against the U.S. government and critical infrastructure as tensions have grown between the two nations. The article describes how hackers believed to be working for the Iranian government have targeted U.S. government agencies, as well as sectors of the economy, including oil and gas via spear-phishing emails, according to cybersecurity tracking companies CrowdStrike and FireEye. The cyber offensive is the latest chapter in the U.S. and Iran's ongoing cyber operations targeting the others. Read more.