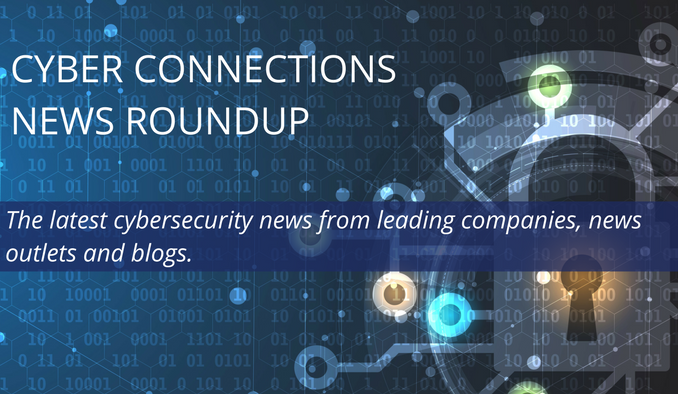 Get the latest cybersecurity news from leading companies, news outlets and blogs.
Cyber Connections News Roundup is a bi-weekly brief of online links to news stories and commentary of interest to the cybersecurity community, delivered on the second and fourth Tuesday of each month. Articles are selected for their newsworthiness, timeliness, potential impact, and reach.
July 16, 2019
New ISA Cybersecurity Alliance Established to Accelerate Education, Readiness, and Knowledge Sharing
The International Society of Automation (ISA) has created an open, collaborative forum to advance cybersecurity awareness, readiness, and knowledge sharing. According to a recent report on Yahoo Finance, the ISA Global Cybersecurity Alliance will bring together a global group of stakeholders from end-user companies, control system vendors, IT and OT infrastructure providers, system integrators, and others affiliated with global industry to benefit everyone, especially the communities in which we operate and serve. Read more.
Artificial Intelligence in Cybersecurity Expected to Surpass $38 Billion
A recent report from Markets and Markets predicts that the artificial intelligence (AI) in cybersecurity market will reach USD 38.2 billion by 2026 from USD 8.8 billion in 2019, at the highest CAGR of 23.3%. Major drivers for the market's growth include: the growing adoption of IoT and increasing number of connected devices; rising instances of cyber threats; growing concerns of data privacy; and an increasing vulnerability of Wi-Fi networks to security threats. Read more.
New Indiana University Cyber Clinic to Serve as Mid-West Hub for Training
According to an article on https://meritalkslg.com/, Indiana University (IU) will establish the IU Cybersecurity Clinic to address cyber threats on the state and local level. IU said the clinic would serve as a Midwest hub for cyber training. Funding for the new clinic comes from a $340,000 grant from the William and Flora Hewlett Foundation and matching funds up to $225,000 from the Indiana Economic Development Corp. Read more.
U.S. Coast Responds to Recent Safety Alert With Cybersecurity Recommendations
On July 8, the U.S. Coast Guard issued a safety alert to report an incident in February whereby a deep draft vessel on an international voyage bound for the Port of New York and New Jersey reported that it was experiencing a significant cyber incident impacting its shipboard network, according to a recent report on www.marinelog.com. The Coast Guard responded to the incident by establishing a set of recommendations for vessels and facility owners to improve cybersecurity. Read more.
Maryland Department of Labor Reports Cybersecurity Incident
A recent report on https://www.nbcwashington.com/ details efforts by the Maryland Department of Labor to notify roughly 78,000 customers about potential unauthorized activity in two of its database systems. On July 5, the department reported that some personal information might have been accessed without authorization, but that an investigation by the department has not found any misuse of data. Read more.