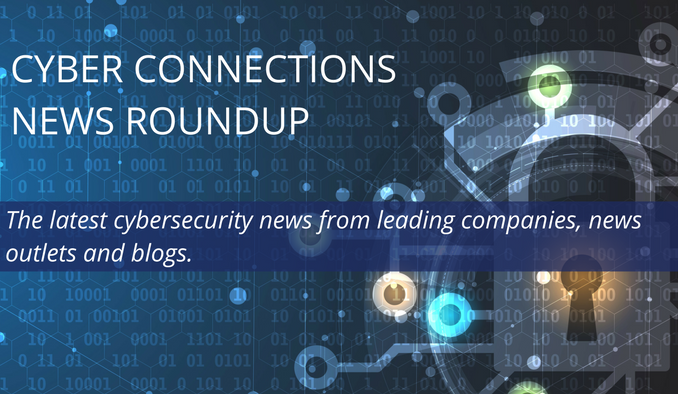 Get the latest cybersecurity news from leading companies, news outlets and blogs.
Cyber Connections News Roundup is a bi-weekly brief of online links to news stories and commentary of interest to the cybersecurity community, delivered on the second and fourth Tuesday of each month. Articles are selected for their newsworthiness, timeliness, potential impact, and reach.
June 18, 2019
Anheuser-Busch to Open Cybersecurity Unit
Anheuser-Busch InBev (AB InBev), the world's largest beer maker, plans to open a cybersecurity unit in Israel to help protect itself from a growing number of attacks, according to a recent report on www.yahoo.com. AB InBev, the maker Budweiser, Corona and Stella Artois among numerous other brands, will begin focusing on analyzing threats and potential attacks out its Tel Aviv hub. Read more.
U.S. Customs and Border Data Breach Raises Privacy Concerns
U.S. Customs and Border Protection reported on June 10 that photos of travelers had been compromised as part of a cyber attack. As reported on www.washingtonpost.com, among other news outlets, the breach has raised concerns over how expanded surveillance efforts could imperil the privacy of private citizens. Customs officials said that the images included photos of people's faces and license plates. Read more.
Hackers Set Sights on US Power Grid
According to a recent report on www.upi.com, a group of hackers has targeted the US power grid over the past several months but has so far been unable to trigger any outages or other incidents. The cybersecurity firm, Dragos, has been tracking the hacker group known as Xenotime or the Triton actor for months as it scans the US electrical grid looking for weaknesses. The group is known for its Triton malware, which was responsible for disabling the cybersecurity systems at Saudi Arabia's Petro Rabigh oil refinery in 2017. Read more.
Deep Fake Videos Not Just a Threat to Election Campaigns
In a video interview on www.foxbusiness.com, Joseph Loomis, founder of CyberSponse, warned that US corporations are becoming more susceptible to the threat and harm caused by bogus online videos. The consequences of a misleading video about a product release, for example, can, according to Loomis, have a long-lasting negative impact on a publicly traded company. A fake video could influence investors and devastate a brand and stock prices. Read more.
Will the Future of Cybersecurity Rely on Artificial Intelligence?
According to a recent article on www.csoonline.com, artificial intelligence will likely be at the forefront of the next wave of cybersecurity tools. The article cites a growing number of experts who believe that new technology based on machine learning and artificial intelligence (AI) will play a key role in computer, network and data security. Most legacy cybersecurity tools require human interaction or configuration. The advancement of AI means that companies will be able to rely on smart tools to handle the bulk of event monitoring and incident response so that software will be able to recognize patterns in web requests and automatically block those that could be a threat. Read more.