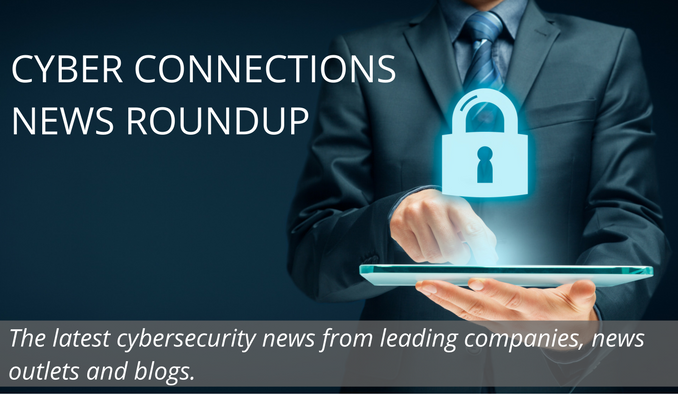 Get the latest cybersecurity news from leading companies, news outlets and blogs.
Cyber Connections News Roundup is a bi-weekly brief of online links to news stories and commentary of interest to the cybersecurity community, delivered on the second and fourth Tuesday of each month. Articles are selected for their newsworthiness, timeliness, potential impact, and reach.
May 7, 2019
New Cybersecurity Executive Order Focuses on Jobs and Talent Pipeline
On May 11, President Trump issued Executive Order 13800, "Strengthening the Cybersecurity of Federal Networks and Critical Infrastructure," to improve the Nation's cyber posture and capabilities in the face of intensifying cybersecurity threats. The order laid a number of federal initiatives, including standardizing job listings to help cybersecurity workers more easily move between the Department of Homeland Security and other agencies and establishing awards for elementary and secondary school educators who foster cybersecurity talent. Read more.
Finance CEOs Are Increasingly Worried About Cyber Attacks
The CEOs of some of the top financial institutions in the US, according to a recent article on https://markets.businessinsider.com, are increasingly worried about the risk of a cybersecurity attack on the nation's financial system. Speaking at the Milken Global Institute, David Hunt, CEO of Prudential Global Investment Management, sees the next financial crisis coming from an attack on the infrastructure of the financial markets. JPMorgan CEO Jamie Dimon said cybersecurity "may very well be the biggest threat to the US financial system." JPMorgan has stepped up its cybersecurity efforts after a 2014 cyber attack impacted 76 million households and seven million small businesses. Read more.
More Spending on Cybersecurity from Finance Sector
The finance sector is responding to concerns about cyber attacks, as described in the paragraph above, by investing more in  combating them. According to a recent survey conducted online in fall 2018 by San Diego-based Financial Services Information Sharing and Analysis Center in conjunction with the cyber risk services practice of Deloitte Touche Tohmatsu Ltd., financial institutions spend an average of 10 percent of their information technology budgets on cybersecurity. The survey of banks, insurers, investment management firms and other financial institutions, revealed that the defining characteristics of organizations that have achieved cybersecurity's highest maturity level, as defined by the National Institute of Standards and Technology. These include securing the involvement of top executives and the board; raising cybersecurity awareness within the organization beyond the IT department; and aligning cybersecurity efforts more closely with the company's business strategy. Read more.
Local Economy and Talent Are Driving Growth Maryland's Cyber Economy
A recent article on https://technical.ly/baltimore/ points to economic and local talent factors as key drivers of Maryland cybersecurity's economic growth. The growth of tech in general has resulted in a greater need for protection. And Maryland, with its close proximity to the federal government, has for a long time been the home for people who have been working on the protection side for a long time. Meanwhile, the state is offering incentives to help cybersecurity companies. Last year, for example, the Cybersecurity Association of Maryland encouraged legislation to provide tax credits for investors and companies that "Buy Maryland Cybersecurity" within the state. Read more.
Marketing Teams Are Unsung Heroes of Cybersecurity Success
According to a recent article on www.techrepublic.com, when digital assets are breached, it is the marketing department that is on the front line of relaying the company's position going forward to affected customers and the media. Marketers must become educated in the threat landscape and understand how to communicate the company's response to customers, according to Norman Guadagno, senior VP of marketing and chief evangelist at Carbonite. Guadagno shares his tips with fellow marketers in a recent Medium article titled "Marketers, You Will Be Hacked." Read more.