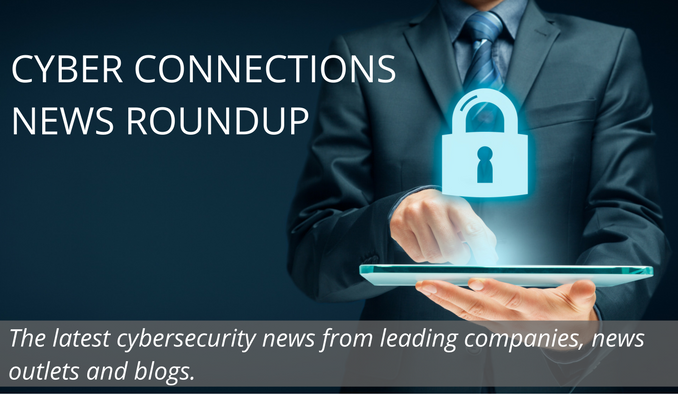 Get the latest cybersecurity news from leading companies, news outlets and blogs.
Cyber Connections News Roundup is a bi-weekly brief of online links to news stories and commentary of interest to the cybersecurity community, delivered on the second and fourth Tuesday of each month. Articles are selected for their newsworthiness, timeliness, potential impact, and reach.
April 9, 2019
The Legal Industry Must Do More to Address Cyber Threats
Part one of a recent two-part article on www.abovethelaw.com focuses on the cybersecurity risk landscape in the legal industry and what attorneys and firms can do to reduce their exposure to threats and attacks. Considering the value of the information exchanged between client and attorney, including material related to intellectual property, and mergers and acquisitions, it's reasonable to understand why law firms are particularly vulnerable to breaches and attacks. The article cites two major examples – the breach of 11.5 million documents from Panama-based law firm Mossack Fonseca in 2016 and the 2017 ransom ware attack on DLA Piper. Part two of the article will focus on what firms and attorneys can do to protect their data and mitigate risk. Read more.
The Skills Cybersecurity Pros Need to Develop to Complete in 2019
Regardless of the talent shortage that exits in the cybersecurity industry, professionals still need to gain an edge to compete for the top positions and highest salaries. To help, the website www.darkreading.com offers six sills cyber pros need to in 2019 to stand out. Coding, data science and privacy expertise rank high on the list of the areas of expertise today's cyber pros should consider honing. Read more.
The State of Cybersecurity in Education: It's a People Problem
Institutions of higher education face a dilemma, according to a recent article on https://edscoop.com. Restricting users in order to secure networks means limiting the collaborative nature of higher education. The real problem among educational institutions is human error. According to a 2018 report published by the consultancy EdTech Strategies, 54 percent of all digital data breach incidents experienced by K-12 schools were directly carried out or caused by members of the affected school community. Further frustrating schools' cybersecurity, according to the article, is the open nature of many schools' networks. The bottom line is that investment in technology and upgrades are not enough to eradicate threats. Read more.
The Emergence of 5G Networks and the Impact on Cybersecurity
As major network operators roll out their 5G plans,  it's clear that a new era of connectivity is upon us with  5G playing a leading role in shaping our future, according to an article on www.techradar.com. According global telecom company Ericsson, in just five years' time over 1.5 billion of us will be connected to 5G. In the meantime, the IT community has been voicing its concerns for the cybersecurity landscape. The widespread opinion is that 2G, 3G and 4G were designed for people, whereas 5G is  designed for the Internet of Things (IoT). Given this scenario, it is more important than ever than companies reevaluate their security strategies. Read more.
Companies Will Invest More in Cybersecurity if They Understand the Real Cost of an Attack
According to IBM, the average cost of a cybersecurity breach is now at $3,860,000, a 6.4 percent increase in their estimate for 2017. Perhaps if we examine the cost of a cyber attack to a business, we may do more to address future threats. A recent article on https://hub.packtpub.com puts the cost of an attack in real numbers to help us gain a better understanding of the impact on the bottom line. The article, an excerpt from the book Hands-On Cybersecurity for Financeby Dr. Erdal Ozkaya and Milad Aslaner, uses cost to motivate organizations to come up with better tools and strategies to prevent attacks. Read more.