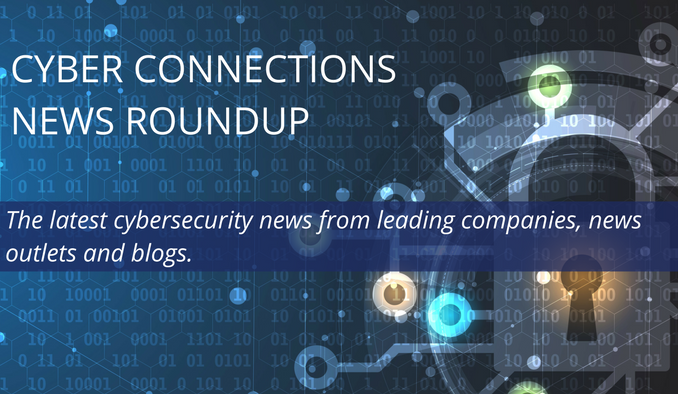 Get the latest cybersecurity news from leading companies, news outlets and blogs.
Cyber Connections News Roundup is a bi-weekly brief of online links to news stories and commentary of interest to the cybersecurity community, delivered on the second and fourth Tuesday of each month. Articles are selected for their newsworthiness, timeliness, potential impact, and reach.
April 23, 2019
New Vermont Law School Study Examines Current State of Grid Cybersecurity
A recent article on https://dailyenergyinsider.com reports on a new study by the Vermont Law School's Institute for Energy and the Environment that focuses on the challenges of protecting the electric grid from cyber attacks and provides some solutions for future success. The "Improving the Cybersecurity of the Electric Distribution Grid" study, funded by Florida-based nonprofit Protect Our Power, includes case studies of several states that detail ongoing challenges while also examining best practices for how state electric utility commissions and their regulated utilities can increase investments to enhance grid security. Read more.
Challenges Ahead for Linux, IoT and Cybersecurity
Linux, a family of free and open-source operating systems developed in 1991 by Linus Torvalds, serves as the backbone of the Internet and the Android operating system. Now, Linux is expanding into the realm of the Internet of Things (IoT), providing the foundation for domestic appliances, cars and many other devices that require a minimal operating system to run dedicated software. However, the Chrysler recall of 1.4 million vehicles in 2016 after a pair of hackers demonstrated a remote hijack of a Jeep's digital systems exposed the cybersecurity risks related to IoT. A recent article on https://securityboulevard.com lays out the challenges associated with the proliferation of IoT devices running Linux. Read more.
Global Healthcare Cybersecurity Market to Exceed $12 Million by 2025
According to a new report by The Research Insights titled "Global Healthcare Cyber Security Market," increasing incidents of hacking and other forms of cybercrimes have increased the need for cybersecurity in the healthcare sector. As a result, healthcare organizations are increasingly adopting cybersecurity solutions for keeping the cybercriminals at bay. Healthcare providers are investing more to secure their connected networks and devices. A summary of the report can be found on http://industryreports24.com. Read more.
Take a Peek Inside the NSA's Approach to Cybersecurity
A recent article on www.govloop.com offers an inside look at how the National Security Agency (NSA) addresses cybersecurity challenges. According to Marianne Bailey, the NSA's Deputy National Manager (DNM) for National Security Systems (NSS), the government spends a significant amount of money combating cyber threats that often cost very little to deploy. But the cost incurred by cyber threats per year comes to about $500 billion. The NSA is now pushing toward enterprise solutions, but the challenge, according to Bailey, is that the agency operates millions of devices developed in every generation imaginable. Read more.
World Economic Forum Weighs in on Blockchain Cybersecurity
The World Economic Forum has published an article titled "3 Things You Need to Know About Securing a Blockchain," a detailed analysis of what today's global leaders must do to secure blockchain technologies while leveraging benefits. Tech leaders may be aware of the many security benefits inherent with a blockchain, such as cryptography, immutability, decentralization, but questions remain about the best approach to combating the ways in which attackers compromise blockchain technologies. Read more.