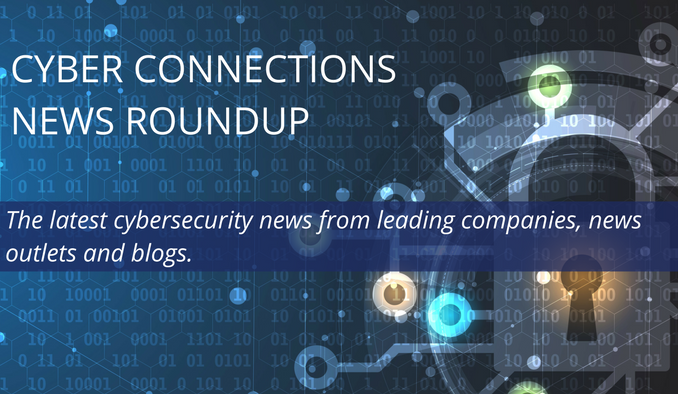 Get the latest cybersecurity news from leading companies, news outlets and blogs.
Cyber Connections News Roundup is a bi-weekly brief of online links to news stories and commentary of interest to the cybersecurity community, delivered on the second and fourth Tuesday of each month. Articles are selected for their newsworthiness, timeliness, potential impact, and reach.
March 26, 2019
Building an Effective Cybersecurity Program Starts with the Perimeter
Cybersecurity is not a device, a recent article on www.forbes.com reminds us. No matter the size of your business, an effective cybersecurity program starts with defining and protecting your perimeter, much like you would with your personal property. Defining and defending the perimeter is one pillar of a successful program. Others include understanding your data, controlling access to that data, training, and providing assurance to all stakeholders that the data is protected. Read more.
K-12 Leaders Must Fully Embrace Cybersecrurity
As schools continue to adopt leading-edge technology for teaching, learning, and operations, a lack of cybersecurity expertise at the top may introduce new risks to school district operations, according to an article on www.edweek.com. Local K-12 schools were reported to have the least mature cybersecurity risk-management practices of any state or local government agency, according to a review by the Multi-State Information Sharing & Analysis Center. Similarly, a survey published last year by the National School Boards Association found that school officials are less prepared for cyber attacks than their peers in private sector companies. To combat attacks, superintendents and school board members jointly embrace their cybersecurity governance responsibilities. Read more.
Cyber Competitions Play a Central Role in Closing the Skills Gap
Cybersecurity competitions such as hackathons are among the key activities students can do to get ready to enter the job market, according to a recent article on www.securityboulevard.com. In addition to providing hands-on training to detect security vulnerabilities, competitions offer a number of other not-so-visible benefits for aspiring cybersecurity professionals as they prepare to succeed in the job market and their careers, such as team building, critical thinking and gender parity. Read more.
Federal Cybersecurity Laws Still Face Challenges as States See Progress
A recent report on www.thehill.com suggests that the 2020 presidential race may help advance the issue of cybersecurity standards at the federal level as the legislative records of three top Democratic hopefuls, Sen. Kamala Harris (D-Calif.), Sen. Kirsten Gillibrand (D-N.Y.), and Sen. Elizabeth Warren (D-Mass.), could bring cybersecurity to the forefront. Encouraging as this may be, the report also points out that standardizing cybersecurity practices at the federal level also faces significant challenges, such as jurisdiction issues and the siloing of best practices among federal agencies. Fortunately we're seeing progress at the state level with regard to proposed regulations. Read more.
Congress Introduces Bill to Address IoT Security
As reported on www.securitytoday.com and elsewhere, members of the U.S. Senate and House of Representatives introduced on March 11 the Internet of Things Cybersecurity Improvement Act, a bill that proposes to bring legislative action to improve cybersecurity in the emerging technology. The Act aims to address the national security threat posed by insecure IoT devices by requiring a bare minimum of security standards for any device used by the federal government. The bill would not establish security standards for IoT companies across the board, just those that want to sell to the U.S. government. Read more.