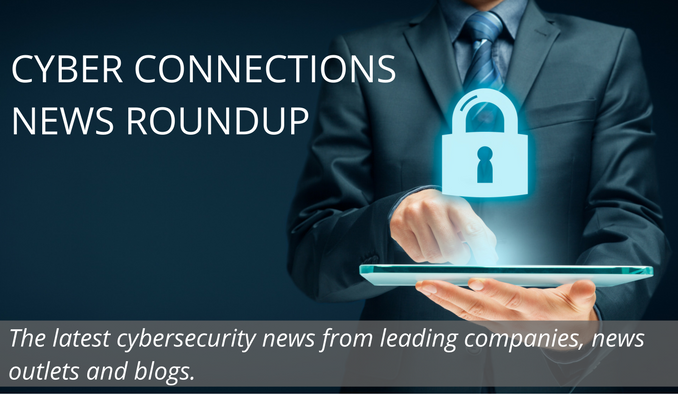 Get the latest cybersecurity news from leading companies, news outlets and blogs.
Cyber Connections News Roundup is a bi-weekly brief of online links to news stories and commentary of interest to the cybersecurity community, delivered on the second and fourth Tuesday of each month. Articles are selected for their newsworthiness, timeliness, potential impact, and reach.
January 1, 2018
Cybersecurity Trends for 2019: UMUC Faculty Experts Weigh in on What to Expect in the New Year
As it was when 2018 began, cybersecurity remains a top global priority as we look ahead to 2019, arguably, even more so. We simply need to look back over the past year to see that data breaches have affected just about every aspect of our lives. What can we expect 2019 to bring? Cybersecurity faculty experts at the University of Maryland University College (UMUC) offer five unique industry predictions, trends and priorities for the coming year. Read more.
Maritime Cybersecurity Should Not Be Overlooked
As reported recently on www.pilotonline.com, 70 percent of key maritime industry stakeholders have confidence in the industry's ability to face cyber attacks, but only 36 percent expressed confidence that their own companies could do the same. These were just two key takeaways from the inaugural Maritime Cybersecurity Survey, conducted by the New Orleans-based law firm Jones Walker LLP. Released in October, 2018, the survey asked senior security and compliance leaders from U.S. maritime companies to gauge the industry's preparedness for cyber attacks, such as the recent assaults on the ports of San Diego and Barcelona, and the malware attack that cost the shipping giant Maersk more than $300 million last year. Read more.
New Acting Pentagon Chief Is Advocate for Cybersecurity, But Questions Remain
Patrick Shanahan, who will become acting Secretary of Defense on Jan. 1, replacing outgoing Pentagon chief Jim Mattis, has been one of the Pentagon's top advocates for stronger contractor cybersecurity and IT acquisition, according to a recent article on www.fifthdomain.com. But how Shanahan handles the greater cybersecurity issues we face today, even on a temporary basis, remains an open question that will most likely be tested immediately amid current challenges, such as the alleged hacking campaign from China. Read more.
FINRA Updates Report on Cybersecurity Practices for Broker-Dealers
On December 20, 2018, the Financial Industry Regulatory Authority (FINRA) released a report on cybersecurity practices that continues its efforts to share information that can help broker-dealer firms further develop their cybersecurity programs. This report presents FINRA's observations regarding effective practices that firms have implemented to address selected cybersecurity risks while recognizing that there is no one-size-fits-all approach to cybersecurity. Read more.
Cybersecurity Remains Among the Top Health IT Risks for 2019
Business continuity and disaster recovery, cybersecurity, biomedical devices, IT governance, system access management, and system implementation will be the biggest IT risk areas for healthcare organizations in 2019, according to a report from Crowe, a global public accounting, consulting, and technology firm. According to a recent article on www.healthitsecurity.com, cybersecurity will continue to be a top boardroom concern among healthcare organizations in 2019. Notably, biomedical device and IoT security will remain as areas of focus to ensure patient safety, HIPAA compliance, and network security risk. Read more.