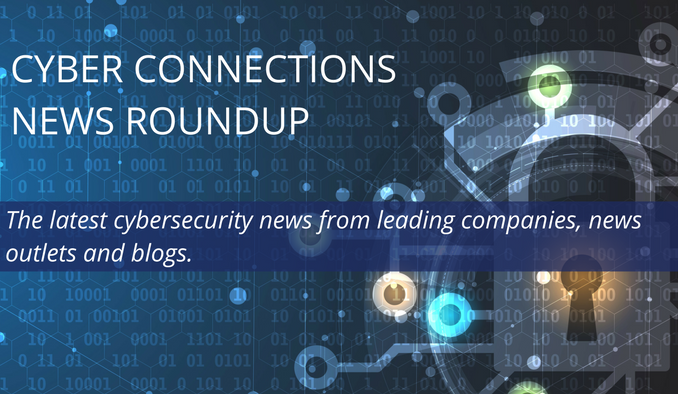 Get the latest cybersecurity news from leading companies, news outlets and blogs.
Cyber Connections News Roundup is a bi-weekly brief of online links to news stories and commentary of interest to the cybersecurity community, delivered on the second and fourth Tuesday of each month. Articles are selected for their newsworthiness, timeliness, potential impact, and reach.
December 4, 2018
Global Cybersecurity in Healthcare to Reach 10.7 Billion By 2024
According to a report by Zion Market Research, the global cybersecurity in healthcare market was valued at approximately USD 6.6 billion in 2017 and is expected to reach USD 10.7 billion by the end of 2024. Major factors driving the growth of cybersecurity in healthcare include: an increase in cyber attacks; increased use of laptops, mobile devices, and smartphones with healthcare applications; and the introduction of advanced technology solutions. North America and Europe are projected to lead the way in cybersecurity in healthcare globally. Read more.
Will the Marriott Breach Lead to New Cybersecurity Laws?
News of the recent Marriott hotel hack that affected approximately 500 million guests may result in renewed calls for new federal legislation, according to a recent www.mediapost.com report. Senator Ed Markey (D-Mass), for one, is pushing for Congress to pass comprehensive consumer privacy and data security legislation that would require companies to follow strong data security standards, direct them to only collect the data they actually need to service their customer, and create penalties for companies that fail to meet them. Read more.
Dell Computer Breach Most Likely Avoided Data Extraction
US-based computer hardware manufacturer Dell announced on Nov. 9 that an unauthorized intruder (or intruders) attempted to extract Dell.com customer information from its systems, such as customer names, email addresses, and hashed passwords. The company stated in a press release that its internal investigations found no conclusive evidence that any data was extracted. According to a www.zdnet.com report, Dell is still investigating the incident, but said the breach wasn't extensive, with the company's engineers detecting the intrusion on the same day it happened. Read more.
Russian Hackers Back in Action After Midterms
According to a recent article on www.thehill.com, Russian hackers carried out a widespread campaign that targeted the federal government, media outlets and think tanks after the Nov. 6 midterm elections. American officials detected activity by a Kremlin-linked hacking group that took place days after the polls closed. The article suggested that the post-midterm attacks are a sign that hackers are exploring the new political landscape now that Democrats will be in control of the House starting in January. Read more.
What Is the Role of the SEC in Cybersecurity Regulation?
A recent article posted on www.lawfareblog.com examines the relationship of the Securities and Exchange Commission (SEC) and cybersecurity regulation. According to a White House Council of Economic Advisers report released earlier this year, malicious cyber activity cost the U.S. economy between $57 billion and $109 billion in 2016. Yet, despite major breaches like the Equifax hack, Congress has not passed new legislation, even though SEC leadership has acknowledged that the greatest threat to our markets right now is the cyber threat. What should the role of the SEC be in regulating cybersecurity? Read more.