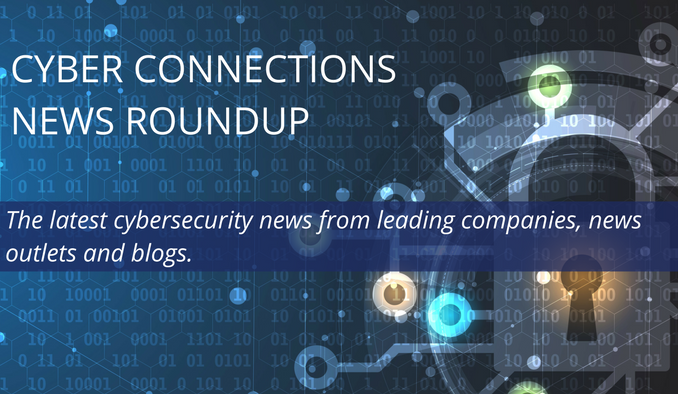 Get the latest cybersecurity news from leading companies, news outlets and blogs.
Cyber Connections News Roundup is a bi-weekly brief of online links to news stories and commentary of interest to the cybersecurity community, delivered on the second and fourth Tuesday of each month. Articles are selected for their newsworthiness, timeliness, potential impact, and reach.
November 6, 2018
Why Does Cybersecurity Have to Be So Hard?
According to a three-part series on www.forbes.com, the main reason is a lack of maturity in enterprise security operations. In a typical organization, insufficient skills at the tier 1 level to handle the response to most security events and incidents leads to excessive escalations to tier 2 and tier 3 support that are inadequately staffed to handle the volume. And because cybersecurity is in its infancy, by comparison to other IT areas, there is far less institutional knowledge to be shared with security operations recruits.
FDA Called Out on Deficient Plans to Secure Medical Devices
The U.S. Health & Human Services Department's inspector general last month flagged the Food and Drug Administration (FDA) for its "deficient" plans and processes to ensure medical device cybersecurity, according to a recent report on www.massdevice.com. According to an HHS report, the FDA had not adequately tested its ability to respond to emergencies resulting from cybersecurity events in medical devices. Moreover, in two of 19 district offices, the FDA had not established written standard operating procedures to address recalls of medical devices vulnerable to cyber threats. Read more.
Talk of Cybersecurity Concerns Dominates Recent Law Practice Conference
Cybersecurity is a growing concern among practicing lawyers, according recent coverage of the College of Law Practice Management's Futures Conference on www.abovethelaw.com. One of the statistics shared during the conference, at which discussion of cybersecurity dominated, was that one third of law firms with 10-99 lawyers suffered from a cyber breach in 2017. Read more. Read more.
How Utility Companies Can Combat Cybersecurity Threats
The recent indictments of seven intelligence officers from the Russian Main Intelligence Directorate of the General Staff (GRU) on charges of hacking computers associated with anti-doping sports organizations should serve wake-up call to utility companies in the US and abroad. . The hacking, as it turned out, was not limited to the anti-doping organizations. Allegedly, it extended to an international chemical weapons lab and a global electric company. A recent article on www.tdworld.com offers utility companies five tips they can take to combat cyber threats. Read more.
New NSF Investments Focus on Cybersecurity Programs
The National Science Foundation (NSF) Secure and Trustworthy Cyberspace (SaTC) program has announced new support for a diverse, $78.2 million portfolio of more than 225 new projects in 32 states spanning a broad range of research and education topics, including artificial intelligence, cryptography, network security, privacy, and usability. According to a recent report on www.scienmag.com, the new portfolio features an award for the Center for Trustworthy Machine Learning (CTML), which will address challenges in cybersecurity science and engineering. Read more.