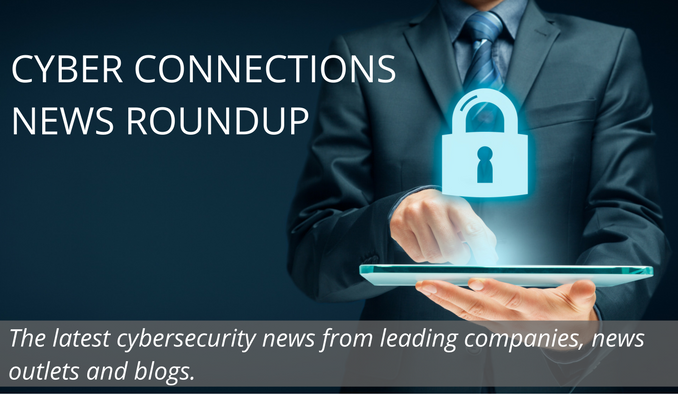 Get the latest cybersecurity news from leading companies, news outlets and blogs.
Cyber Connections News Roundup is a bi-weekly brief of online links to news stories and commentary of interest to the cybersecurity community, delivered on the second and fourth Tuesday of each month. Articles are selected for their newsworthiness, timeliness, potential impact, and reach.
November 20, 2018
Trump Inks Bill for New DHS Cybersecurity Agency
On Friday, Nov. 16, President Trump signed into law a bill that establishes the Department of Homeland Security (DHS) as the main agency overseeing civilian cybersecurity. The DHS's cybersecurity branch, known as the Cybersecurity and Infrastructure Security Agency (CISA), will now be elevated to the same stature as other units within DHS, such as Secret Service or the Federal Emergency Management Agency (FEMA). Read more.
Why Are Millennials Such a Big Workplace Cybersecurity Risk?
According to a recent research study by SailPoint, a provider of identity governance solutions, nearly 90% of 18–25 year-olds breaks the most basic of security rules, such as reusing passwords across different accounts. According to an article about the report on www.informationage.com, more than half (55%) of survey respondents stated their IT department is a source of inconvenience, which leads employees to skirt IT policies. The SailPoint study is based on interviews with 1,600 employees at organizations with at least 1,000 employees across Australia, France, Germany, Italy, Spain, the United Kingdom and the United States. Read more.
Cybersecurity Moonshot Closer to Becoming a Reality
As reported on www.thehill.com, members of the President's National Security Telecommunications Advisory Committee (NSTAC) voted to move forward with its cybersecurity "moonshot" by sending its 56-page report to the White House on November 14. The report calls for the Trump administration to establish a council and executive director to make cybersecurity a priority for the federal government, U.S. businesses and American citizens. Read more.
Schools Must Do a Better Job Defining Path to Cybersecurity Careers
Student panelists at the Nov. 8 symposium "Attacking the Roots of Cyber (In) Security: The Role of Education," organized by Cyber Center for Education & Innovation (CCEI)–Home of the National Cryptologic Museum (NCM) and hosted by University of Maryland Global Campus (UMGC), agree that educators need to do a better job defining the path toward cybersecurity careers. The panel, moderated by Dr. Karen Salmon, the superintendent of the Maryland State Department of Education, included high school seniors, a current college student and a recent graduate of the UMGC master's program in digital forensics and cyber investigation. Read more.
U.S. Among Countries Absent from 50-Plus Nation Cybersecurity Pact
On Monday, Nov. 12, French President Emmanuel Macron released an international agreement on cybersecurity principles Monday as part of the Paris Peace Forum. As reported on www.axios.com, the original signatories the Paris Call for Trust and Security in Cyberspace included more than 50 nations, 130 private sector groups and 90 charitable groups and universities, but key absentees include the United States, Russia, China, North Korea, Iran and Israel, a country that already has a large domestic cybersecurity industry. Read more.