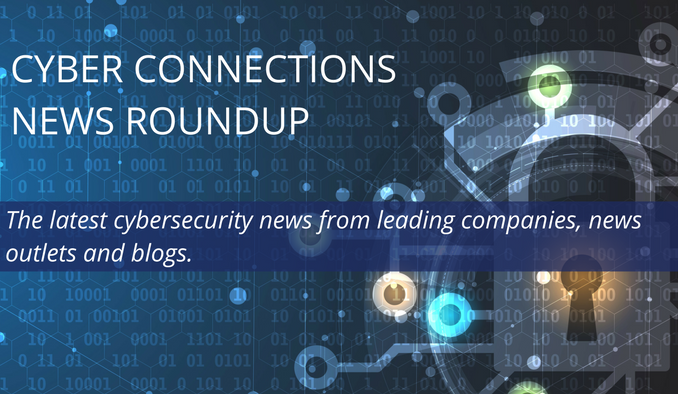 Get the latest cybersecurity news from leading companies, news outlets and blogs.
Cyber Connections News Roundup is a bi-weekly brief of online links to news stories and commentary of interest to the cybersecurity community, delivered on the second and fourth Tuesday of each month. Articles are selected for their newsworthiness, timeliness, potential impact, and reach.
October 9, 2018
New Cybersecurity Rules in China Raise Concerns for Companies Abroad
New cybersecurity rules in China are designed to give authorities broad authority to inspect businesses and access corporate networks and proprietary information, according to a recent report on www.wsj.com. These steps have raised concerns among foreign businesses, which maintain that Beijing could use these rules to force the disclosure of source codes and other corporate secrets. Read more.
October is Cybersecurity Awareness Month
University of Maryland Global Campus (UMGC) joins others in recognizing October as National Cybersecurity Awareness Month by promoting education as the key to building a sustainable talent pipeline of professionals who are trained to effectively combat the growing threat of cybercrime. To learn more about the role of K-12 education, interdisciplinary higher-education strategies, and federal government programs in combatting cyber threats and building a sustainable pipeline of highly-trained professionals, read the recent feature article in leading UK publication, "Cyber Security Practitioner" by Dr. Emma Garrison-Alexander, vice dean of Cybersecurity and Information Assurance at UMGC. Read the full article.
Senate Passes Key Cyber Bill
The Senate on October 4 passed a key cyber bill that solidifies the Department of Homeland Security's role as the main federal agency overseeing civilian cybersecurity, according to an article on https://thehill.com. Called "The Cybersecurity and Infrastructure Security Agency Act," the bill establishes a cybersecurity agency that is the same stature as other units within DHS. Read more.
Vancouver, Washington-based Burgerville Chain Hit By Cyber Breach
Burgerville, a chain of 47 restaurants in Oregon and southwest Washington, recently discovered a cybersecurity breach that may have affected customers who paid with a credit card at any restaurant location in the last year, according to a report on www.opb.org. The breach involved customer debit or credit cards. Compromised customer information could include names, card numbers, expiration dates and the CVV numbers on the back of most cards. Read more.
Honeywell Launches Cybersecurity Service
Global software-industrial company Honeywell has launched CyberVantage, a dedicated cybersecurity consulting service. According to a recent www.forbes.com article, the new service, the result of five years of research and development in industry cybersecurity solutions, represents a logical next step for the company, given the increasing frequency and sophistication of cyber attacks on industrial devices, as well as the growing skills gap. Read more.