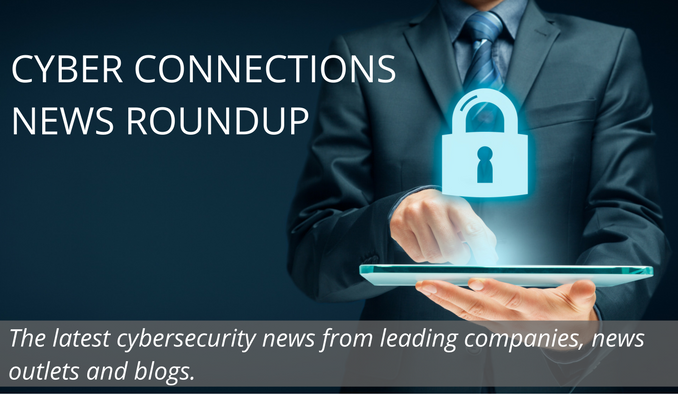 Get the latest cybersecurity news from leading companies, news outlets and blogs.
Cyber Connections News Roundup is a bi-weekly brief of online links to news stories and commentary of interest to the cybersecurity community, delivered on the second and fourth Tuesday of each month. Articles are selected for their newsworthiness, timeliness, potential impact, and reach.
October 23, 2018
Cybersecurity Workforce Gap Approaches Three Million Globally
According to a recent (ISC)2 study, the cybersecurity workforce gap has widened to roughly three million across North America, Latin America, Asia-Pacific (APAC), and Europe, the Middle East and Africa (EMEA). As recently reported on www.securityboulevard.com, the largest deficiency of cybersecurity professionals is seen in the APAC region where economies are growing and new cybersecurity and data privacy laws are being enacted. Read more.
FDA Updates Pre-Market Guidance to Include Cybersecurity Recommendations for Internet-Connected Devices
The Food and Drug Administration (FDA) has released a draft of its updated pre-market guidance for medical devices to include internet-connected products. The guidance, last updated in 2014, provides medical device manufacturers with information they should gather when submitting products for pre-market review. One key update to the guidance, according to an article on www.beckershospitalreview.com, involves asking manufacturers of internet-connected medical devices to provide customers with a list of commercial and off-the-shelf software and hardware components in a device that could be susceptible to vulnerabilities. Read more.
Facebook Unveils "War Room" to Help Prevent Election Interference
Facebook has established a "war room" to help prevent election interference and address threats in the upcoming midterms. According to a recent report on www.cbsnews.com, the war room aims to streamline decision-making by helping threat intelligence teams work more effectively with outside partners, including state and federal election officials as well as companies that might recognize threat patterns. Read more.
A Post-Brexit Britain Faces Potential Cybersecurity Shortcomings
On March 29, 2019, the UK will exit the European Union (EU) unless a deal can be struck. Against this backdrop of deal/no deal uncertainty, according to an article on www.forbes.com, the cybersecurity industry worries about the post-Brexit threat landscape, mainly because most of UK's cybersecurity professionals reside outside the country. Whether or not a deal between the EU and the UK can be struck between now and March 29 of next year, the impact on cybersecurity in the UK may be considerable. Read more.
Federal Government Launches Pipeline Cybersecurity Effort
The federal government is launching a new effort to better protect oil and gas pipelines against cyber attacks. The Department of Energy (DOE) and the Department of Homeland Security (DHS) recently co-chaired a meeting of the Oil and Natural Gas Subsector Coordinating Council in an effort to address cybersecurity threats to pipelines. As reported on www.utilitydive.com, the groups launched the Pipeline Security Initiative (PSI) to leverage federal government expertise with industry knowledge to address the growing threats to the nation's energy system. Read more.