Balakrishnan Dasarathy's latest post explores whether we can trust our election systems leading up to the 2018 mid-terms.
In October 2016, as a lead-in to the November presidential election, Dasarathy, professor and program chair of Cybersecurity and Information Assurance at UMGC, posted a blog that examined whether or not our election systems could be hacked. Back then Dasarathy said that the short answer was, "yes, it's possible," but unlikely that the effect of a breach would be catastrophic.
Today, we not only know with certainty that our election systems can be hacked but also that Russian interference in our election systems is ongoing, according to an August 2 CNN report quoting Director of National Intelligence Dan Coats and other high-ranking U.S. national security officials.
So, in 2018, the more pointed and compelling question might very well be, in the wake of election hacking and continued interference, can U.S. citizens trust our election results?
Discover what we have learned since the 2016 election. Read the full article.
About the Author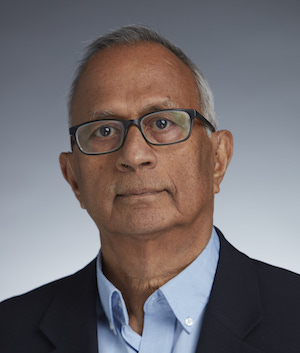 Balakrishnan Dasarathy, Ph.D., is professor and program chair of Cybersecurity and Information Assurance at University of Maryland Global Campus (UMGC). Prior to joining UMGC in September 2012, he spent 30 years in industry focusing on information assurance and cybersecurity, and related areas of computer science. He has worked in both telecommunications—at GTE Laboratories, now part of Verizon, and at Bellcore and Telcordia, now part of Ericsson—and in finance at JP Morgan. Dasarathy has applied his information assurance, cybersecurity, software and network engineering skills to commercial and military systems. He has published extensively in the areas of information assurance, communication networks, middleware and distributed computing. Dasarathy received his doctorate in computer and information science from the Ohio State University.and is computer information systems security professional (CISSP) certified.