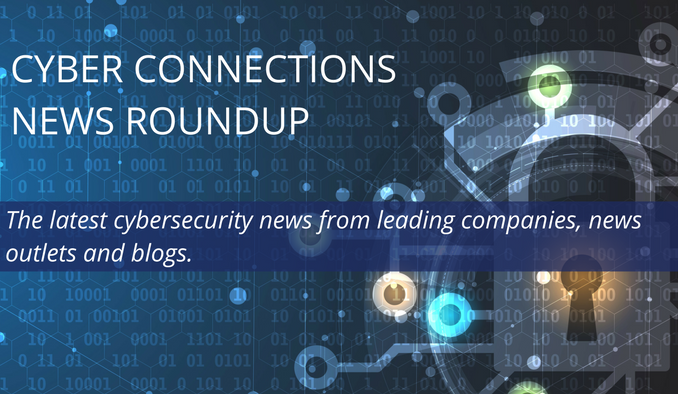 Get the latest cybersecurity news from leading companies, news outlets and blogs.
Cyber Connections News Roundup is a bi-weekly brief of online links to news stories and commentary of interest to the cybersecurity community, delivered on the second and fourth Tuesday of each month. Articles are selected for their newsworthiness, timeliness, potential impact, and reach.
Japan and EU to Strengthen Cybersecurity Efforts Ahead of 2020 Olympics
Tokyo is expected to face an onslaught of cyber attacks if past Olympics are any indication. Organizers of the 2016 Rio Games counted an estimated 500 million attacks. To combat these anticipated threats, Japan and the European Union are strengthening their cooperation on cybersecurity ahead of the Tokyo 2020 Olympic and Paralympic Games, according to a report on http://www.kyodonews.net. This past January, for example, Japan Prime Minister Shinzo Abe visited Estonia, an EU member (and early victim of cyber attack) and a global leader in cybersecurity to agree on bilateral cooperation. Read more.
Global Internet of Things market to be worth over $1,352 billion in 2018
Market research firm Visiongain has published its Internet of Things (IoT) Market Report 2018-2028: Analysis of Machine to Machine (M2M), Big Data & Cloud Technologies, which predicts that the Internet of Things market is set to be worth $1,352bn in 2018, driven by the increasing number of IoT applications. The 167 page report provides a range of forecasts for the period 2018-2028, as well as for five submarket sectors: Industrial IoT, Automotive & Transportation IoT, Healthcare IoT, Consumer Electronics IoT and Others IoT. The report also provides forecasts are also for each of the 10 leading national markets as well as the ROW. Read more.
Equifax to Put in Place Security Measures in Eight States
As reported on www.scmagzine.com, Equifax has agreed to a number of security measures put in place by financial regulators in eight states in response to the breach that compromised the personal information of more than 147 million people. Regulators in Alabama, California, Georgia, Maine, Massachusetts, New York, North Carolina and Texas set in place steps the credit bureau must follow including annual security audits, the development of written protection policies and guides, better monitoring of its third-party vendors, and improving its patch management system, according to The New York Times. Read more.
Incidents of Cryptojacking on the Rise
A new report from WatchGuard Technologies anticipates that crypto-mining malware attacks could be among the top 10 types of cyber attacks by the end of 2018. According to an article on http://www.cisomag.com, a rise in cryptocurrency values during this past year has triggered a rise in cryptojacking, whereby cyber criminals are cashing in on a volatile market. Read more.
For IT Departments Proliferation of IoT and AI Signals Greater Investment in Cybersecurity
A survey conducted by EY Global found that 42 percent of respondents would be willing to invest more than 10 percent of their annual IT budget on cybersecurity. As reported recently on http://www.business-standard.com, the EY study highlighted that the proliferation of "Industry 4.0" technologies such artificial intelligence (AI), Internet of Things (IoT) and machine learning (ML) has increased the attack vectors for companies, therefore they must invest more in cybersecurity. Read more.