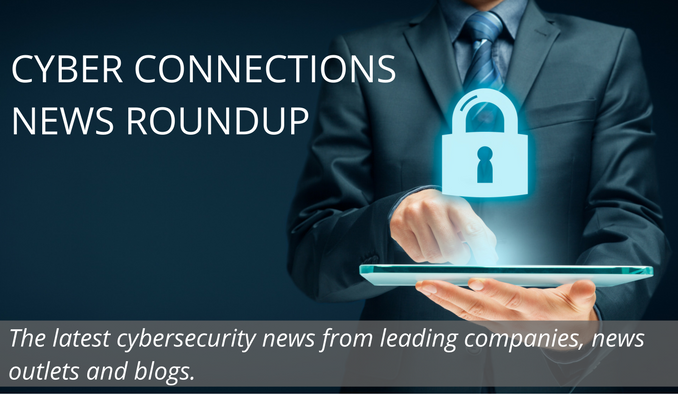 Get the latest cybersecurity news from leading companies, news outlets and blogs.
Cyber Connections News Roundup is a bi-weekly brief of online links to news stories and commentary of interest to the cybersecurity community, delivered on the second and fourth Tuesday of each month. Articles are selected for their newsworthiness, timeliness, potential impact, and reach.
June 26, 2018
The Intersection of Cybersecurity and Domestic Abuse
Sadly, the latest pattern of behavior in domestic abuse cases, according to a recent New York Times report, involves smart home technology, whereby abusers are using apps on their smartphones to manipulate the Internet-connected locks, speakers, thermostats, lights and cameras that their victims use in their homes to harass, monitor and control. Read more.
SEC Outlines Changes After EDGAR Hack
The US Securities and Exchange Commission (SEC) is proposing reforms to its cybersecurity practices in light of the review of the 2016 breach of its EDGAR filing system. As reported on financial-planning.com, SEC Chairman Jay Clayton, in a testimony submitted to the House Financial Services Committee, outlined changes the commission is putting in place in response to the incident. Among other initiatives, Clayton has tasked a number of units within the commission to analyze the security gaps that had facilitated the breach. Read more.
Senate Wants Tougher Action on Russian Hacking
As reported by Derek Hawkins on washingtonpost.com, the massive defense policy bill the Senate approved on June 18 calls on Trump to curb Russian aggression in cyberspace, giving him the green light to direct the US Cyber Command to "disrupt, defeat and deter" cyber attacks by the Russian government, conduct surveillance on Kremlin-backed hackers and partner with social media organizations to crack down on disinformation campaigns such as the ones that disrupted the 2016 election. Read more.
China Cyber Group May Be Targeting US Satellites
According to a recent report on newsweek.com, a cyber-espionage group operating from computers inside China is currently targeting US satellite communications and defense sectors. As party of a wide-ranging operation, they may soon seek to disrupt critical systems, according to cybersecurity firm Symantec's Security Response Attack Investigation Team. The hacking collective, codenamed "Thrip," has been using powerful malware against targets in the U.S. and Southeast Asia. Read more.
Human Error Main Cause of Data Breaches According to New Report
According to a new report by information security company Shred-it, employee negligence is the main cause of data breaches. As reported recently on cnbc.com, the study found that 47 percent of business leaders said human error such as accidental loss of a device or document by an employee had caused a data breach at their organization. More than 1,000 small business owners and C-suite executives in the US were surveyed online in April for the report. Read more.