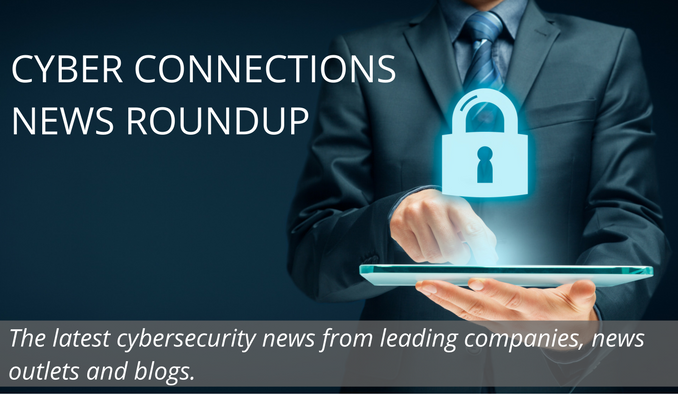 Get the latest cybersecurity news from leading companies, news outlets and blogs.
Cyber Connections News Roundup is a bi-weekly brief of online links to news stories and commentary of interest to the cybersecurity community, delivered on the second and fourth Tuesday of each month. Articles are selected for their newsworthiness, timeliness, potential impact, and reach.
May 22, 2018
Will Cybersecurity Be on the Table at the June Summit With North Korea?
As reported recently on www.newsmax.com, some members of Congress are lobbying to add cybersecurity to President Trump's agenda for the June 12 North Korea summit in Singapore. Senator Cory Gardner (R-Colo.), who chairs the Senate subcommittee overseeing global cybersecurity and East Asia, and Senate Foreign Relations Chairman Bob Corker (R-Tenn.), believe the issue is something both parties need to talk about. Read more.
Department of Homeland Security Unveils New Strategy to Address Cyber Threats
The U.S. Department of Homeland Security on May 15 unveiled a new strategy to address the evolving threats to the nation's cyber and critical infrastructure security. The announcement comes amid concerns about the security of the 2018 US midterm elections and numerous high-profile hacking incidents at US companies. The holistic approach to security calls for collaboration across the cybersecurity community, including partners in the federal government, state and local governments, industry, and the international community. Read more.
White House Eliminates Cybersecurity Coordinator Position
Meanwhile, the New York Times reports that the White House has eliminated the cybersecurity coordinator on the National Security Council. A memorandum circulated by an aide to the new national security adviser, John R. Bolton, said the post was no longer considered necessary because lower-level officials had already made cybersecurity issues a "core function" of the president's national security team. Read more.
The State of Cybersecurity in Southeast Asia: Challenges Ahead
According to a survey conducted by Limelight Networks's State of Cyber Security 2017 – Southeast Asia report, nearly 50 percent of businesses in Southeast Asia have suffered a cyber attack and more than 70 percent of businesses said they suffer financial losses as a result of hacking or data theft. A recent Techwireasia.com analysis of the Limelight Networks report suggests that the APAC region is particularly vulnerable to hackers given the speed and scope of digital transformation in that part of the world. Read more.