Full STEAM Ahead: UMUC Cyber Faculty Members Help Girls Fuel Futures in Tech

University of Maryland University College (UMUC) cybersecurity professors Loyce Pailen and Tamie Santiago were among panelists who shared advice with girls of all ages interested in STEAM careers.
On Saturday, Feb. 24, 2018 UMUC Cybersecurity faculty members Loyce Pailen and Tamie Santiago joined Maryland elementary, middle, and high school students at the Indian Head Parks and Recreation Center for "Fuel Your Future with STEAM," a day long event dedicated to empowering girls and young women toward careers in science, technology, engineering and math (STEM)—with a twist.
STEAM gives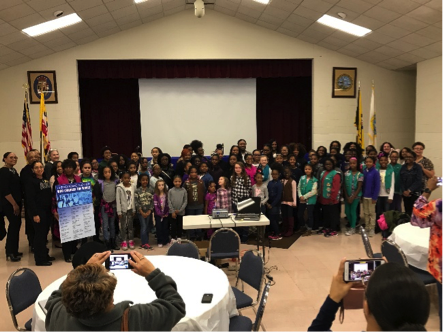 STEM added dimension and relevance by integrating traditional STEM subjects with art plus design to drive 21st century innovation. The event featured industry leaders and experts in STEAM who offered a comprehensive overview of what STEAM is, how to get involved, and how these fields can be used for personal career development.
Pailen, director of UMUC's Center for Security Studies, and Santiago, collegiate associate professor, Cybersecurity Policy, served on the panel, which represented women in medicine, nursing, veterinary science, science, and cybersecurity. The panelists shared advice and motivations for career advancement.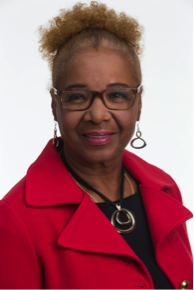 Pailen (right) advised audience members to develop an understanding of cybersecurity early, which then may lead to a career in the field. "Young people need to grow up with an understanding of what cybersecurity is all about, its nuances, and implications," she said. "If we can get young people engaged in cybersecurity at an early age, then we can introduce them to careers in the field because if students are not aware of careers, they won't seek them."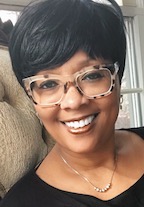 Santiago (left) stressed the importance of following your own unique path. "It's important to chart your own path, and don't feel like you have to have a path that resembles your peer's," she said. "My passion for technology actually started with curiosity and a desire to question and investigate. This led me to career opportunities."
Other panelists stressed the importance of an advanced degree as a critical step toward a successful career as well as hurdles they encountered during their career journey. Key themes for the students also included: perseverance; focusing on your dreams regardless of what others think; advancing your career through mentorships and networking; the importance of academic success; obtaining certifications and professional development; and simply striving to be the best you can be.