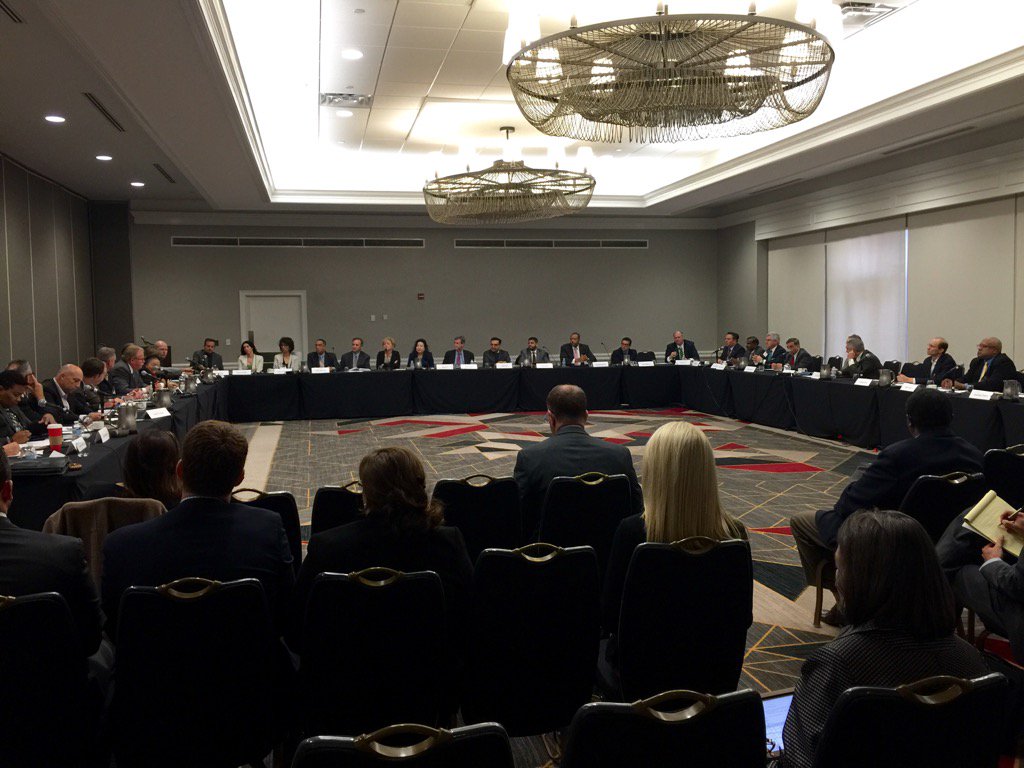 On Tuesday, November 10, UMUC hosted the inaugural meeting of the Maryland Cybersecurity Council, which was created by Governor Larry Hogan and is chaired by Attorney General Brian Frosh. The mission of the council is to assist and advise the state on strengthening its critical cyber infrastructure. UMUC is proud to have hosted the first meeting and to be designated to staff and support the council as it conducts its work. It was also a great privilege to welcome the council on behalf of President Miyares and to discuss UMUC's efforts in building the critical cyber talent needed to protect our state and national information infrastructure.
Today we kick off MD Cybersecurity Council. MD must be a leader, and prepared. Thanks to @UMUC for hosting. pic.twitter.com/wmubytwPD4

— Brian Frosh (@BrianFrosh) November 10, 2015
As the council begins its important work, I believe it is important that the Council not only take into consideration the technical aspects but also consider equally important human, legal, policy and ethical aspects associated with cybersecurity. UMUC is also playing an important role in this effort. In response to the critical shortage of cybersecurity professionals that our state and nation face, UMUC has developed seven different cybersecurity related programs—including policy and technical-related programs—at the undergraduate and graduate levels. And since 2010, more than 4,000 new cyber professionals have graduated from UMUC and more than 8,000 students are currently enrolled.
We are proud of our efforts in this critical area and look forward to producing graduates with the skills to handle the latest and most complex cybersecurity issues facing Maryland and threatening our regional, national and global economy, as well as our national security.