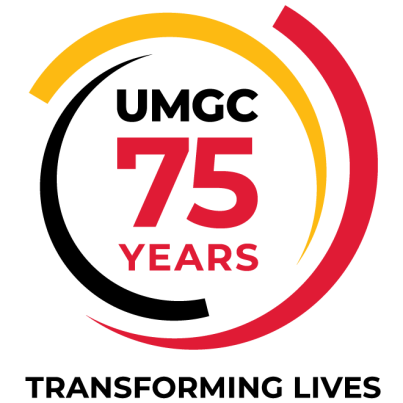 Founded in 1947, University of Maryland Global Campus (UMGC) is marking its 75th anniversary with events throughout the 2022 calendar year. UMGC is celebrating its historic mission of serving adult students in the workforce and the military, in Maryland and around the world. 
On January 1, 2022, the university was honored to receive a letter from U.S. President Joseph R. Biden Jr., acknowledging the importance of our milestone by saying that institutions like UMGC "not only educate our students—they shape our future." 
In the letter, which appears below, President Biden added that "education is the one field that makes all others possible. We have all been shaped by educators who have sparked our curiosity, helped us find confidence, encouraged our creativity, and inspired us to build a better world." 
Please see links below to other news and events related to our 75th anniversary as they occur throughout the year.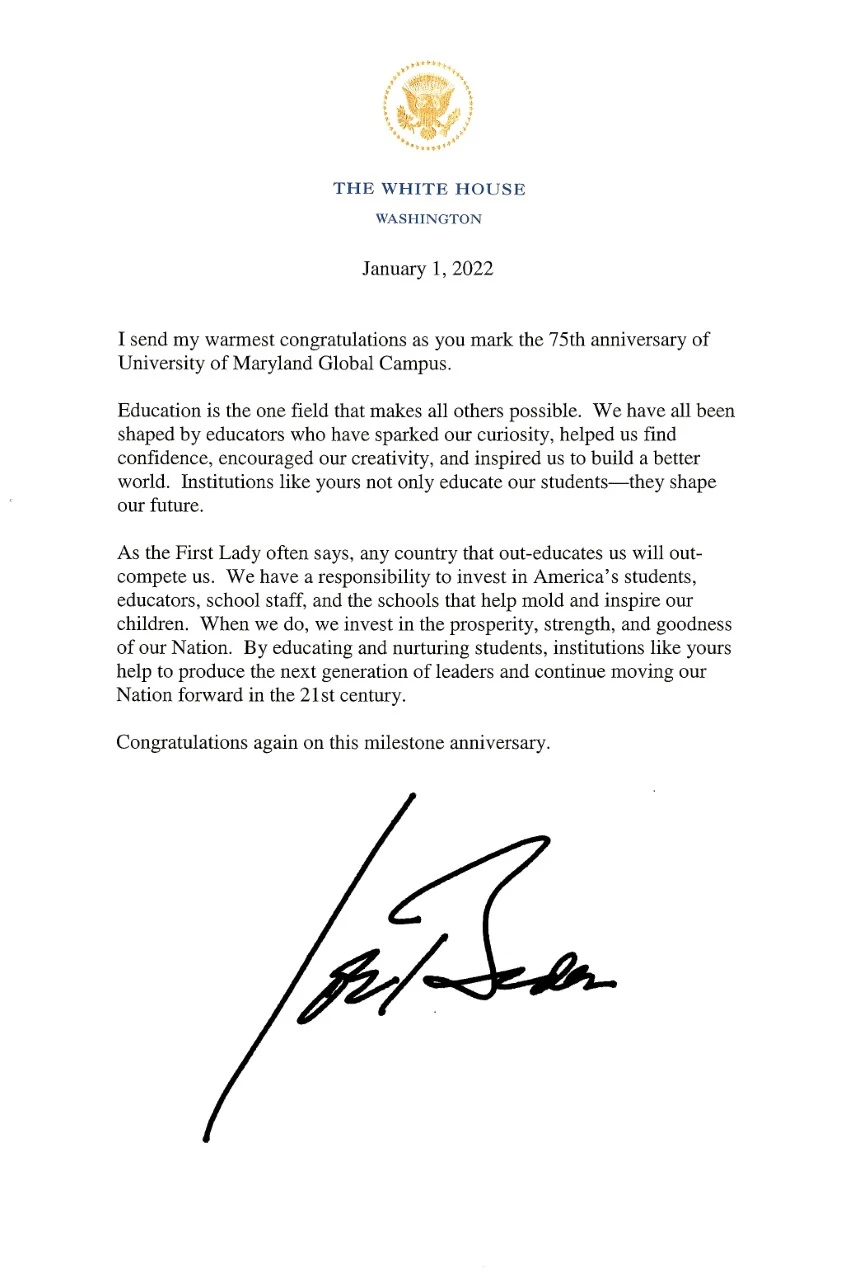 RELATED EVENTS:
Gregory W. Fowler, PhD, Inaugurated as Seventh President of University of Maryland Global Campus