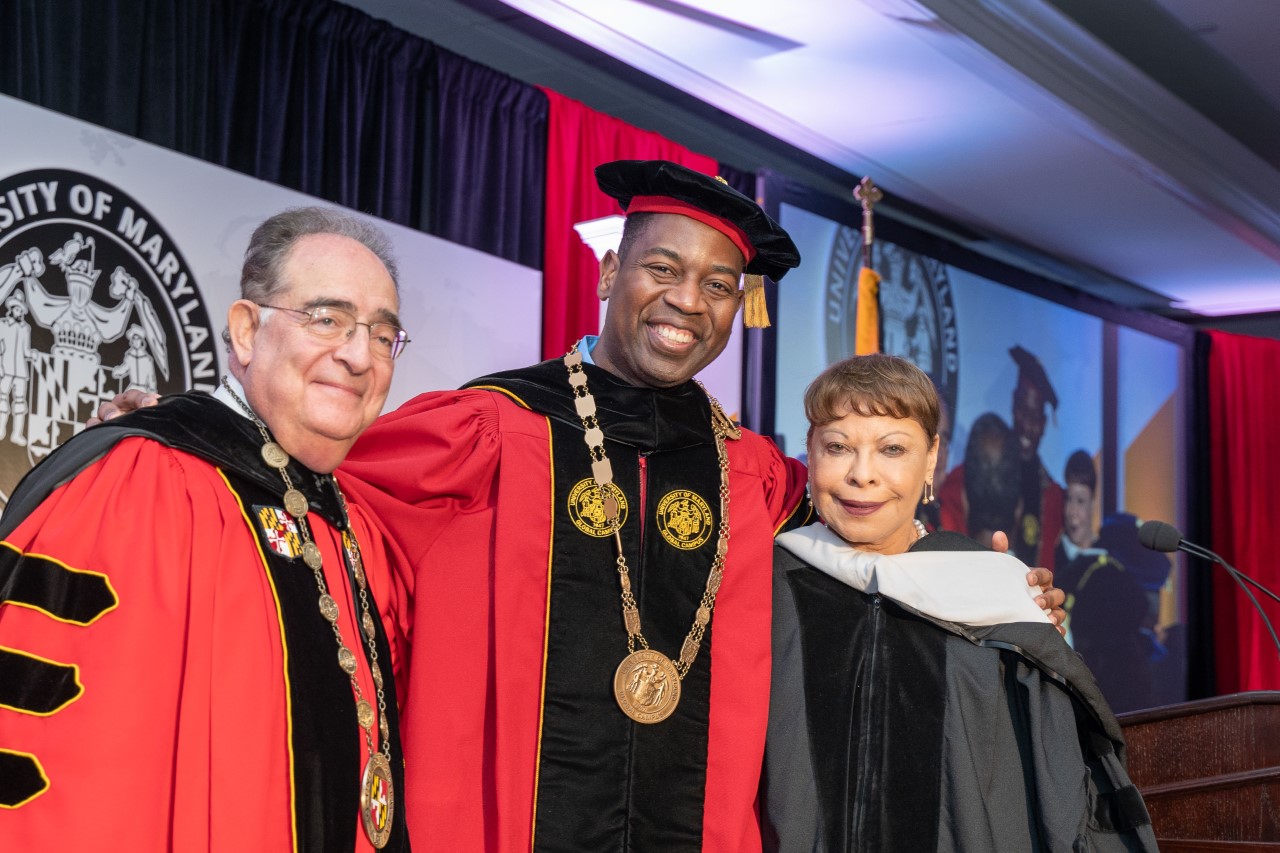 Gregory W. Fowler, PhD, was inaugurated on March 10, 2022, as the seventh president of University of Maryland Global Campus (UMGC) and the first African American to hold the title. During the investiture held at the College Park Marriott Hotel and Conference Center and live streamed to a global audience, University System of Maryland (USM) Chancellor Jay Perman called upon Fowler to "reframe who we serve, and how we serve them, and to reimagine what education and access look like in the 21st century."

Please consider making a gift in honor of UMGC President Gregory W. Fowler - a gift that will support student scholarships. Click here to get started today.  
Read about Gregory W. Fowler, PhD
About University of Maryland Global Campus
Celebrating its 75th anniversary, University of Maryland Global Campus (UMGC) was established in 1947 to serve adults in the workforce, including military servicemembers and veterans in Maryland and around the world. Today, UMGC enrolls some 90,000 students annually, offering bachelor's, master's, and doctoral degree programs, as well as certificates in more than 90 fully online and hybrid programs and specializations. 
UMGC has a long history of innovation in reaching students where they are, including as a pioneer of internet instruction, piloting its first online classes in 1994. The university has received numerous awards for its groundbreaking work in developing fully online degree programs, including in high-demand fields such as cybersecurity, business, data analytics, health care and education. 
UMGC was the first university to send faculty overseas to teach active-duty military personnel stationed in Europe, beginning in 1949 and expanding to Asia in 1956 and the Middle East in 2005. University faculty have taught in the war zones of Vietnam, Kosovo, Kuwait, Afghanistan and Iraq. 
In addition to education centers in Maryland and across the metropolitan Washington, DC, area, UMGC offers in-person classes or services to military personnel and their families at some 180 locations in more than 20 countries. More than half of the university's student body are active-duty military personnel, reservists, members of the National Guard, veterans, and dependents. 
For additional information: 
Contact events@umgc.edu