UMGC's Cybersecurity Leadership
Dr. Amjad Ali
Dr. Amjad Ali serves as associate vice president and cybersecurity advisor to the president of University of Maryland Global Campus (UMGC). In addition, he is professor of cybersecurity at the Graduate School. He made significant contributions to the development and launch of UMGC's cybersecurity programs and initiatives, and has served as director of the UMGC's Center for Security Studies of the Cybersecurity. Before joining UMUC, Amjad worked as manager of Continuing Education at the American Council of Engineering Companies in Washington, DC.  He has also served as the Dean of Keller Graduate School of Management-New York Region. Amjad has presented at major conferences and seminars on cutting-edge topics in cybersecurity, and he has a strong portfolio of scholarly publications. He holds a doctorate in Engineering Management from the George Washington University. He is UMGC's staff to the Maryland Cybersecurity Council and serves on the advisory board of the Center for Strategic Cyberspace & Security Science and AFCEA International Cyber Committee.
Dr S.K. Bhaskar
Dr. S. K. Bhaskar serves as UMGC's Assistant Dean, Computer Information Systems and Technology for The Undergraduate School, having joined the university in 1998 after serving as senior programmer and analyst at SRA Technologies Inc. He holds an MS from the School of Automation, Indian Institute of Science, in Bangalore, India, and earned his PhD in computer science from the University of Maryland, College Park.
Dr. Rosemary Shumba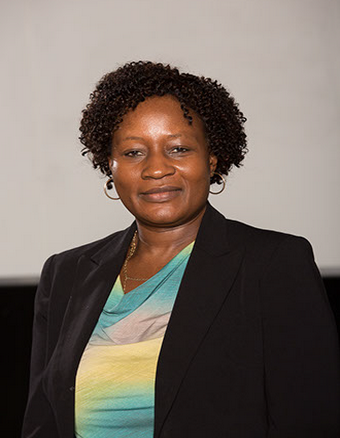 Dr. Rosemary Shumba is Interim Vice-Dean for the Cybersecurity and Information Assurance Department and Program Chair for the Digital Forensics program at UMGC. Before joining UMUC in June 2012, she was a Professor of Computer Science and Director of the Indiana University of Pennsylvania (IUP) NSA Institute of Information Assurance education. She taught and developed several Information Assurance courses, including Digital Forensics courses. She has published numerous articles in research and education journals including ACM Journal of Education Resources and the ACM JERIC and Inroads. In 2005 and 2012, she received the IUP School of Graduate Studies and Research Sponsored Programs Award for Outstanding Achievement in Curriculum and Instruction for the Cybersecurity and Information Assurance Curriculum Projects. Rose has presented at numerous regional, national, and international conferences including the prestigious ACM Special Interest Group in Computer Science Education and at annual summits series organized by the Institute for Defense & Government Advancement (IDGA) and the National Geospatial-Intelligence Agency College talk-series. Her areas of expertise and research include mobile forensics, cloud forensics, information assurance/cybersecurity education, secure software development, wireless security, human computer interaction and security, and gender and cybersecurity/IT. Rose holds a PhD and a Masters in Computer Science from the University of Birmingham and University of Manchester Victoria in England.