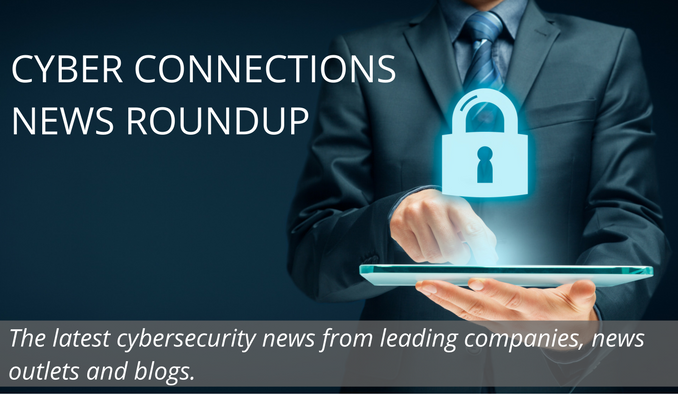 Get the latest cybersecurity news from leading companies, news outlets and blogs.
Cyber Connections News Roundup is a bi-weekly brief of online links to news stories and commentary of interest to the cybersecurity community, delivered on the second and fourth Tuesday of each month. Articles are selected for their newsworthiness, timeliness, potential impact, and reach.
July 12
Police Database Breach in China May Be Largest Ever
In what may be the largest breach in history, unnamed hackers recently breached the personal data of 1 billion Chinese citizens from a Shanghai police database, according to a recent report on www.washingtonpost.com. In a post on an underground hacker forum, an anonymous poster or a group advertised the availability of the data and released a sample that purportedly contained 750,000 records. The asking price for the entire 23-terabyte database was 10 bitcoin, or about $200,000. The post has since been locked by the site. Read more.
New Tech Fund Focuses Efforts on AI and Cybersecurity
An investment fund supported by the White House and partially bankrolled by tech leaders Peter Thiel, Eric Schmidt and Craig Newmark will support innovation in artificial intelligence, quantum computing, fusion, microelectronics, 6G cellular technology, advanced manufacturing and synthetic biology, according to a report on www.cyberscoop.com. The fund, called America's Frontier Fund (AFF), is projected to give the U.S. the edge over China in cybersecurity as it will focus machine learning's increasing role in cyberwarfare. Read more.
North Korean Threat Actors Targeting the Healthcare and Public Health Sector
According to a recent report on https://threatpost.com, threat actors from North Korea have been using Maui ransomware since at least May 2021 to target organizations in the healthcare and public health sector, according to a joint advisory issued Wednesday by the Federal Bureau of Investigation (FBI), Cybersecurity and Infrastructure Security Agency (CISA) and the Department of the Treasury (Treasury). Several federal agencies are warning healthcare organizations that they are under threat of attacks from North Korean state-sponsored actors employing a unique ransomware that targets files with surgical precision, according to U.S. federal authorities. Read more.
Pro-Russian "Hacktivists" Target Congress Website
According to an article on www.cyberscoop.com, a pro-Russian cybercrime group attacked the Congress.gov web domain on July 7, resulting in temporary down time that "briefly affected public access," according to a Library of Congress source. The group, KillNet, posted a video that included a 503 error page alongside an image of President Joe Biden. The group issued the following message on its Telegram channel: "They have money for weapons for the whole world, but not for their own defense." KillNet is one of several pro-Russian cybercriminal groups to emerge in the wake of the Feb. 24 Russian invasion of Ukraine. Read more.
Apple Offers $2M to Break its New Lockdown Mode
According to a recent report on www.forbes.com, Apple announced a new Lockdown Mode that will be available in iOS 16, scheduled to launch later this year. To ensure that Lockdown Mode protects high-value targets for hacking, Apple is offering up to $2,000,000 prizes for hackers who can find Lockdown Mode bypasses and break in. At the same time Apple is donating $10 million "to support organizations that investigate, expose, and prevent highly targeted cyberattacks." Apple will also donate any damages it wins in its lawsuit against the NSO Group, a well-known cyber intelligence and security group that makes spyware such as Pegasus. Read more.