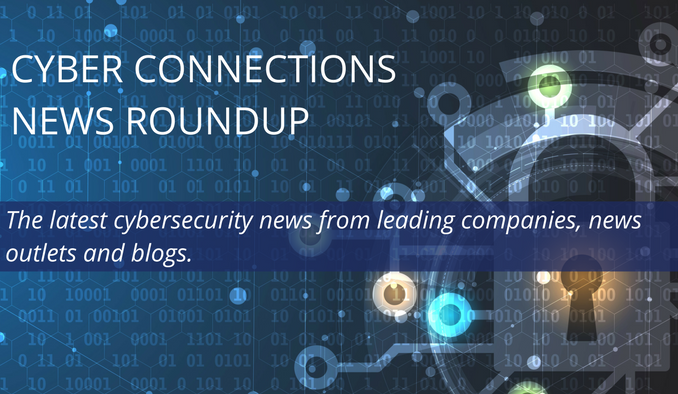 Get the latest cybersecurity news from leading companies, news outlets and blogs.
Cyber Connections News Roundup is a bi-weekly brief of online links to news stories and commentary of interest to the cybersecurity community, delivered on the second and fourth Tuesday of each month. Articles are selected for their newsworthiness, timeliness, potential impact, and reach.
April 5
University of Maryland Global Campus to Pilot Virtual and Augmented Reality Learning Environments
University of Maryland Global Campus (UMGC) has partnered with VictoryXR, a global leader in creating learning environments through immersive technology, in a pilot program that will use virtual and augmented reality in classes in the fall 2022 term. UMGC is one of 10 schools in the initial phase of the program that will implement a "digital twin campus" for students, whether they are enrolled in a face-to-face class or studying online. "This is an opportunity to be a leader and early pioneer in leveraging the metaverse, which will represent a radical paradigm shift in online education and the end-to-end learner experience," said Doug Harrison, vice president and dean of the School of Cybersecurity and Information Technology. Read more.
FBI Issues Ransomware Warning to Local Governments
According to a recent article on www.securityweek.com, the Federal Bureau of Investigation (FBI) warned local government entities of ransomware attacks disrupting operational services, causing public safety risks, and causing financial losses. In a private industry notification, the FBI noted that local government entities within the government facilities sector (GFS) represented the second most targeted group following academia, based on victim incident reporting throughout 2021. Read more.
Senators Aim to Strengthen Cybersecurity in Healthcare
To protect the healthcare system and patient data from cyberattack, on March 23, U.S. Senators Bill Cassidy, M.D. (R-LA) and Jacky Rosen (D-NV) introduced the Healthcare Cybersecurity Act. According to a report on www.hcinnovationgroup.com, the act aims to direct the Cybersecurity and Infrastructure Security Agency (CISA) and the Department of Health and Human Services (HHS) to work together on how to improve cybersecurity processes in hospitals and health systems. Among other items, the bill would require CISA and HHS to collaborate to improve cybersecurity in the healthcare and public health sector. Read more.
Millions Work in Cybersecurity But Jobs Remain Unfilled
About one million people work in cybersecurity in the U.S., but nearly 600,000 positions remain unfilled, according to a recent article on www.bloomberg.com, citing data from CyberSeek. Of those, 560,000 are in the private sector. Citing a Gartner TalentNeuron study, the article says that during the last 12 months job openings have increased 29%, more than double the rate of growth between 2018 and 2019. With so many employees using their home networks and computers, phishing attempts soared, as did ransomware attacks on businesses, schools, hospitals and other organizations, which has further increased the demand for cybersecurity positions such as software developers, vulnerability testers, network engineers and cybersecurity analysts. Read more.
Recent Axie Infinity Heist Exposes Vulnerabilities in the Crypto Sector
According to a recent report on www.cyberscoop.com, the cryptocurrency used to play the Pokémon-inspired blockchain game Axie Infinity was the target of a March 23 crypto heist of more than $600 million, one of the largest in history. The hack can be traced back to November 2021 when Sky Mavis, the company behind Axie Infinity, asked Axie DAO for support distributing free transactions due to an immense user load. The arrangement continued until December 2021. The frequency of hacks on the cyrpto sector raise questions about both loss of confidence in the sector and the need for regulators to step in to protect the public. Read more.