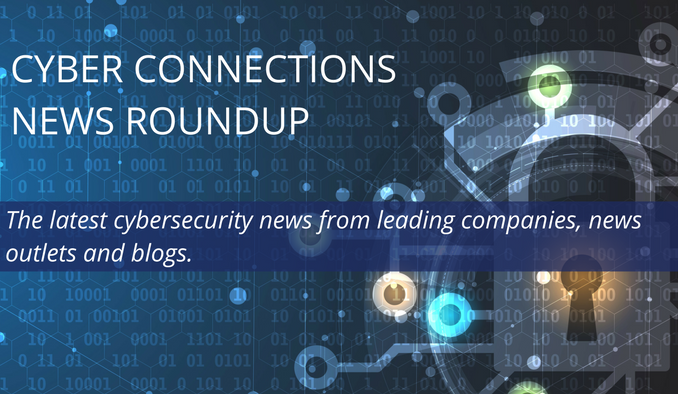 Get the latest cybersecurity news from leading companies, news outlets and blogs.
Cyber Connections News Roundup is a bi-weekly brief of online links to news stories and commentary of interest to the cybersecurity community, delivered on the second and fourth Tuesday of each month. Articles are selected for their newsworthiness, timeliness, potential impact, and reach.
October 5
October is Cybersecurity Awareness Month: Dispelling the Myths of Cyberbullying
Join University of Maryland Global Campus as we raise awareness about the importance of cybersecurity across all aspects of our lives and provide all Americans the resources they need to be safer and more secure online. In the last 15 years or so, a new menace has emerged that threatens to erode trust and destroy lives. Learn more from Richard White, adjunct professor of cybersecurity, about what you can do to identify and prevent cyberbullying. Read more.
U.S. to Meet with Thirty Countries to Discuss Growing Threat of Ransomware
According to a recent report on www.reuters.com, US national security advisers will gather officials from 30 countries this month to discuss the growing threat of ransomware. The goal of the new informal group, called the Counter-Ransomware Initiative, is to "bolster its diplomatic push that has included direct talks with Russia as well as the NATO alliance and Group of Seven (G7) wealthy nations." It is not immediately clear which countries will participate and when these talks will take place. Read more.
New Maryland Law Aims to Promote Cybersecurity Oversight
Among several new laws in Maryland is SB049/HB038, which requires the secretary of information technology to advise the legislative and judicial branches of the state government on the condition of cybersecurity and ransomware software, with some exceptions. According to a recent article on www.baltimoresun.com, the bill was drawn up in response to a growing number of ransomware attacks, data breaches, and other cyberattacks in 2019 and 2020. Read more.
COVID-19 Vaccine Appointments Are Latest Attack Vector for Scammers
According to a recent article on www.cyberscoop.com, hackers are targeting American and Canadian victims with a malware strain that used coronavirus-themed messages to trick users into downloading software that collects their personal information. The scammers rely on SMS text messages focused on fictional COVID-19 regulations and vaccine information to trick recipients into clicking a link. That link triggers a malicious software – TangleBot – that infects a user device to collect call data, microphone and camera access and can be combined with other hacking tools to gather financial data. Read more.
Luxury Brand Neiman Marcus Discovers Data Breach Dating Back to May 2020
According to a recent report on https://threatpost.com, Dallas-based Neiman Marcus Group revealed that that the company was breached by an attacker back in May 2020. Neiman Marcus recently acknowledged it had just discovered the compromise, which included personal customer information like names, contact information, payment card information (without CVV codes), gift card numbers (without PINs), usernames, passwords and even security questions associated with online Neiman Marcus accounts. In total, Neiman Marcus, which also controls the brands Bergdorf Goodman, Neiman Marcus Last Call and Horchow, said 3.1 million cards were affected. Read more.